2018 looks to be a challenging year for many in the hotel industry as markets continue to slow and competition increases. Hotels that can look ahead, adapt to the forecast and be agile in their approach will be the ones to win out.
We caught up with Ally Dombey, Director of Revenue By Design and current Chair of HOSPA's Revenue Management Community Committee, to get her thoughts and advice on the challenges that lay ahead, how technology can make a difference, and why the role of the revenue manager is changing.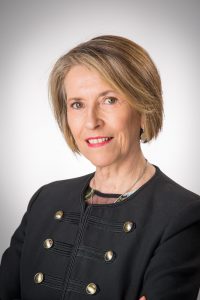 What do you think will be the key revenue challenges and opportunities for UK hotels in 2018?
Technology and technology! However, understanding what technology will do for a hotel means an open approach to change management. That means having an understanding of what the revenue manager does. Often, management teams don't understand what their revenue managers do; this makes it difficult to assess the efficiencies and upsides that technology can bring to the role.
How can revenue managers best prepare themselves for the year ahead?
Irrespective of the tools available, optimising market opportunity in 2018 is going to be tough. Growth forecasts are low for the UK and not that much better internationally. Many markets are looking at slower growth and increased room supply. So, it's a case of really looking harder at the opportunities available, assessing the value and upside of each segment and source.
In February you will host the Opportunity 2018 Conference 'Revenue Management 3.0- Where Next?' What hot topics do you expect to see debated during this event?
My aim is that attendees get to hear about the real revenue management challenges that speakers have faced and how they've dealt with them. For example, David Taylor from GLH will speak about how he created a revenue management landscape for revenue managers to create the right type of demand to fill gaps and influence sales and marketing activity to drive demand. That's a lot of strategy to think out. So how did he do that? Is it working? What would he do differently?
Opportunity 2018 will explore the future evolution of the Revenue Manager role. How do you see this job function changing in the years ahead?
This theme is key. I see a progressive automation of the day-to-day tasks of the revenue manager, with the advent of more technology at an affordable price point. This will shift the role to a more strategic one, with reporting lines more frequently directed into the GM and a place on the executive team.
What does this mean in practice? For the smaller hotel, technology can support better pricing decisions meaning that the reservations/revenue role will work more efficiently. Outsource models will be more appealing to hotels that want to focus on using this opportunity to service guests better.
For the larger hotel, and groups, look for efficiencies in allowing technology to do the majority of the analytical work, and analytics to offer greater insights and new opportunities.
What skills set will the revenue manager of the future need?
The ability to think big picture, to strategize effectively, but also to remember the basics: understand the role of rooms in supporting other profit centres. To communicate effectively at board level but also to retain the skills of the granular tasks of accurately interpreting pace and pick-up to ensure that technology is making the most of optimising opportunity available.
How do you think artificial intelligence, emerging technologies and predictive analytics will shape this function?
I like seeing what is being done by some of the players speaking at Opportunity 2018. Take Avvio, they've taken the step of doing something and getting it out in the market. They don't necessarily know the result, the end game, but they're giving it a go and by doing that, they're learning. I think that the impact will be huge, with the added precaution of not getting too distracted by bright, shiny things.
You were elected the new Chair of HOSPA's Revenue Management Community Committee at the end of 2017. What do you hope to achieve during your tenure?
I'm really excited at taking HOSPA RMCC forward. We have a great committee in place, and the outgoing chair Michael Heyward has given me a solid base upon which to build on his achievements. I see HOSPA delivering increased member benefits to the revenue management community through extending our communications to a wider audience, through more frequent use of online tools, smart bites of education, regional outreach and useful, real experience style resources.
What role will HOSPA play in the evolution of the revenue manager role?
HOSPA has always strived to offer its members access to high quality educational material and were forerunners in getting their online revenue accreditation out to the industry, providing a benchmark for revenue skills. The RMCC is keen to build on this and keep members up to date with the most recent advances in tools available to support the role, and to provide the platform for sharing best practice amongst peer groups.
What support does the association offer to revenue managers looking to expand or update their skills set?
For those looking for certification, HOSPA offers an online revenue management programme recognised by People First. Alongside that, there are a series of professional development and short courses offered by HOSPA and recognised educational providers, all of which can be found on the HOSPA web site.
Listen to Ally Dombey talk more about the evolving role of the revenue manager in our webinar titled 'How to build a hotel Revenue Strategy'. Download and listen for free today.
RELATED HOTEL REVENUE STRATEGY ARTICLES