Tourism to Paris was greatly affected by the terror attacks in 2015 and 2016, yet 2017 saw the city enjoy a record year in terms of hotel arrivals, with 23.6 million visitors.
Hotels have had to adapt strategies, be more flexible and look to new markets to reduce the impact to their business levels.
Emeraude Hotels operates nine properties in the French capital and a further four in Saint-Emilion, Rennes, Nantes and Larmor-Plage. The portfolio presents a unique collection of three- and four-star hotels delivering traditional French hospitality.
We caught up with Aurore Poupard, Senior Revenue Manager, Emeraude Hotels, to get her thoughts on business trends in Paris and to find out more about the company's recent investment in technology and how that has help them to better manage rates and availability.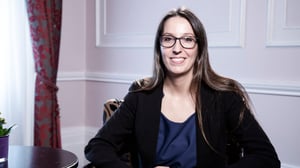 2017 was a record year for hotel arrivals with Greater Paris totalling 23.6 million arrivals. What do you think was behind this growth?
There were several reasons for the return of tourists to Paris.
The first is the return of trust by overseas travellers who had abandoned France, especially Paris, following the attacks of 2015 and 2016. This is particularly the case for Japanese and American tourists.
We also believe that there has been an indirect impact from France's elevated image abroad, which had gained points in recent years thanks to several factors: better economic health of the country, hosting the Euro 2016 football championship, the candidacy of Paris for the Olympic Games 2024, and of course victory at the FIFA Football World Cup 2018!
Finally, we noticed an increase in UK clientele, probably due to the potential impact of Brexit.
STR has predicted that RevPAR and occupancy will continue to increase throughout 2018. Is this something you are seeing in your hotels?
We do see that trend continuing, with hotels seeing record hotel occupancy in Paris. Paris has been saturated in the high season and we have seen record prices posted for hotels of all ranges.
Our hotels are following the Parisian trend; our RevPAR has increased mainly thanks to a rise in the average price.
We have seen a surge in hotel attendance at 2018 shows and events. The month of September reached record highs and October was particularly strong with an increase of shows compare to last year.
In 2017, room rates in Paris were the third highest in Europe after Geneva and Zurich. Do you think the city can take the lead?
If the upward trend continues in 2019, with the anticipated positive calendar impacts, we can expect to take second position by overtaking Zurich. Average Parisian prices, however, remain far below average Geneva prices.
With the return of traveller confidence in the city, what international markets and segments are showing the most promise?
We see potential from Asian markets, especially the Chinese, followed by other countries such as South Korea. The United States has marked an extraordinary comeback since 2017, a promising growth market for the future. We are hoping to see growth from some emerging tourism markets, such as South America.
The marketing carried out by all online distribution partners opens the door to new nationalities that were not used to traveling to Europe.
In terms of segmentation we think the most potential lies in leisure travellers and MICE.
Which distribution channels are most popular? And what new channels do you see having the most potential in the future?
We are seeing a steady rise of OTAs grading market share on wholesalers. Booking.com and Expedia remain the two biggest players in online distribution.
In terms of OTAs and tour operators we find a concentration of the market. The purchase of GTA and Tourico by Hotelbeds is just one example of this phenomenon of concentration. We hope that this merger will find its balance to maintain or even increase sales volumes.
The conversion of live bookings represents both potential and a challenge for the future.
What tactics are you using to drive more direct bookings?
We have set up a hotel CRM for the management of our customer relationships and the monitoring of reputation, in order to build customer loyalty. The reception teams are also alerted to ways to improve the customer experience thanks to this tool.
We are currently completing a redesign of our websites to modernize our image and improve conversion. In parallel, we will directly manage the SEO of our sites, as well as campaigns on metasearch.
Finally, we strive to offer our customers the best price available on our sites.
Paris has seen demand dive and then peak again, following events in 2015 and 2016. How have you adapted your revenue strategy to keep ahead of market demand?
We remained on a strategy consistent with the difficult context of 2015 and 2016. We applied competitive rates without breaking the market. The implementation of promotions as well as our distribution strategy created better visibility for us on different channels.
The renovation of our hotel fleet has also helped to maintain healthy numbers. Despite the situation, our hotels have managed to limit a decline in results compared to the Paris market.
What role has technology played in this?
In times of crisis, revenue management becomes even more important. Revenue management and distribution technologies have provided us with more accurate data on availability. In 2016, we were already using a channel manager to effectively distribute our rates and availability, and we began to seriously study the options available for setting up a two-way integration with a revenue management system.
What was the reason behind your investment in a revenue management strategy platform?
We want to advance revenue management techniques within Emeraude Hotels. Many studies have shown that better results are possible by combining advanced technology with human intelligence. The logical consequence was a two-way interface with a revenue management system that could meet the needs and constraints of a network of small independent hotels. After a thorough study of the existing tools on the market, we chose Duetto, which shares our vision on Revenue Strategy.
What were the positive commercial results resulting from this decision?
We implemented Duetto this year. We are currently in the deployment stage but, as of today, we are already seeing the ease of reporting and analysis thanks to Duetto.
Duetto has allowed us to automate the reporting of our statistics and analysis, and to improve their content. We also use a lot of Duetto's forecasts on Cumulative Booking Curves, to help us adjust our forecasts.
For the moment we do not have enough perspective to quantify the real impact but we are convinced that the tool will help us to perform better.
RELATED HOTEL REVENUE STRATEGY ARTICLES