Experienced SaaS leader, Cheryl Chavez, and software veteran, James Lim join executive team at hotel tech firm
---
San Francisco, September 3, 2020 — Duetto, hospitality's innovative software as a service provider of revenue management solutions for the hospitality industry, has announced two senior appointments in its Product and Engineering teams.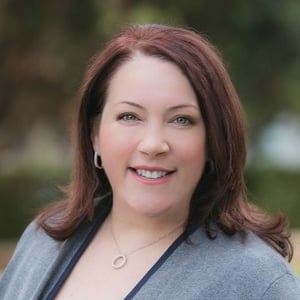 Cheryl Chavez Joins as Chief Product Officer: As Chief Product Officer, Chavez will lead the strategy, execution, and innovation of Duetto's full suite of revenue strategy solutions, including GameChanger for Open Pricing, ScoreBoard for intelligent reporting, and BlockBuster for contracted-business optimization.
Chavez has more than 20 years of experience in product management and scaling SaaS businesses. Prior to joining Duetto, Chavez was Chief Product Officer at Engagio, a B2B marketing engagement software provider. Before that, she spent eight years at Marketo, where she led product management and user experience, building award-winning customer-focused solutions at scale. She has also held product management positions with Oracle Corporation and VeriSign.
"Marketing and revenue teams need to have strong synergies to drive growth for business. The ability to work with a company like Duetto whose tools enable revenue managers to see opportunities they might not have otherwise seen, or to recommend strategies is an exciting opportunity to bring further innovation to the hotel tech space," said Cheryl Chavez, Chief Product Officer, Duetto.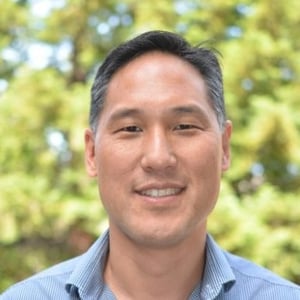 James Lim Joins as SVP, Engineering: As SVP, Engineering Lim will be responsible for scaling Duetto's revenue strategy platform.
Lim brings more than 20 years of experience building products at scale, including enterprise software, big data platforms, and mobile-consumer solutions. Before joining Duetto, he led the effort to build out and scale Syapse's precision medicine platform, used by the FDA and leading biopharma and healthcare customers. Before Syapse, Lim was Executive Vice President of Product and Engineering at Enlighted, building and delivering enterprise internet of things (IoT) software. Lim also served as Executive Vice President of Software at InvenSense, where he pioneered smart sensors for the mobile, gaming, consumer, and IoT markets.
"Working with Duetto will give me the opportunity to scale our platform and lead further revolution into the hospitality industry," said James Lim, SVP Engineering, Duetto. "Hoteliers need data accuracy and algorithms that can deliver precision insights and my background in delivering data solutions including machine learning will ensure we are focused on giving them the tools they need to be profitable."
"The hospitality industry has gone through a period of tremendous change and is readapting its models in forecasting and operations," said David Woolenberg, CEO, Duetto. "The addition of Cheryl and James with over 40 years of professional experience with B2B SaaS organizations will allow us to leverage their skills as we continue to focus on having the best analytical minds and providing our customers with the industry's only true Revenue Strategy platform."
ABOUT DUETTO
Duetto delivers a suite of cloud applications to simplify hospitality revenue decisions and allow hoteliers to work smarter, increasing organizational efficiency, revenue, and profitability. The unique combination of hospitality experience and technology leadership drives Duetto to look for innovative solutions to industry challenges. The software as a service platform allows hotels and casino resorts to leverage real-time dynamic data sources and actionable insights into pricing and demand across the enterprise. More than 3,500 hotel and casino resort properties in more than 60 countries have partnered to use Duetto's applications, which include GameChanger for pricing, ScoreBoard for intelligent reporting and BlockBuster for contracted-business optimization. Duetto is backed by investors Warburg Pincus, Icon Ventures, Accel Partners, Battery Ventures and Spectrum 28. For more information, please visit https://www.duettocloud.com/
Back to Press Releases