The UK is set to leave the European Union on 31 January 2020. An exact withdrawal agreement is yet to be reached, and the UK could still exit under a 'no deal' arrangement, which could impact travel between the UK and the bloc. As such, it's hard to predict exactly how the UK's exit could impact the hotel industry, both in the UK and across Europe.
Already, the hotel industry has experienced ripples in demand created by the previous potential Brexit deadlines of 31 March 2019 and 31 October 2019.
"We saw demand fall within the week of the originally scheduled Brexit date and then it just picked back up as it got delayed. So you just operate as normal," said Joe Pettigrew, Director of Revenue Maximization, Starwood Capital Group - a private, US-based investment firm with a core focus on global real estate, including hotel assets.
Yet many hotel groups are already preparing for life post-Brexit. We caught up with senior hotel revenue professionals from the UK and Europe to find out what plans they have put in place to navigate through the market uncertainties created by Brexit.
---
Hear more on how hotels are preparing for Brexit in our latest Industry Insights video, Unpredictability for Hotels in Advance of Brexit. Watch now.
---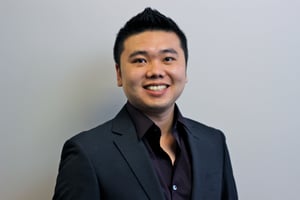 Joe Pettigrew, Director of Revenue Maximization, Starwood Capital Group
It goes back to that revenue management tactic when we're facing a downturn market, which is looking at your core business today, understanding where those guests come from and what kind of customers they are. And if they are mostly driven by factors that you know are going to diminish post Brexit, then you have to think about, "How do I change my customer mix to be better prepared for Brexit?"
There will be some markets where Brexit might benefit, because of the cheaper pound. Certainly from an inbound travel perspective, from the US into London, I think there might be a little bit of boom. But then as the pound gets cheaper it also affects the British traveling out. And that's going to get more expensive.
As we look at our resorts in Europe, we might have some negative consequences there. Then it's about how do we try and shift our marketing efforts to target other markets, such as Germany and France, knowing that maybe British outbound travel might decline? Those are the strategic discussions that we are having now.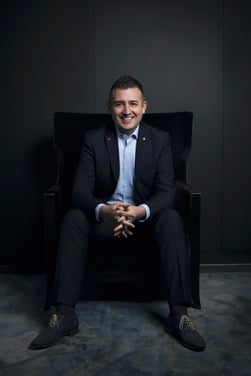 Jonathon Liu, Director of Revenue Strategy, GLH Hotels
From an operational point of view, we've already moved 95% of our sourcing of food and beverage to the UK so there won't be any impact for us in terms of delivering operation. It was difficult. We've had to pay a bit more. But I think in the long-term, in terms of food miles and beverage miles, by cutting that down and going local, it supports local business, it supports the UK, it supports the environment and sustainability.
Now we're looking at the segments and making sure that we can focus on those inbound markets that won't have any issues in terms of visas and trying to promote that business rather than, perhaps, the EU where we don't necessarily know how the visa situation will work.
London is resilient. London will continue to be London. It's a destination for leisure, corporate, global meetings etc. I think that the regions, again, will suffer more, but London is resilient, so I don't see a huge downturn.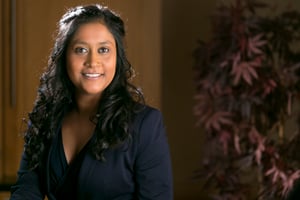 Neetu Mistry, Commercial Director, Cycas Hospitality
Cycas is a European company; we have our head office in Amsterdam. We have hotels both in the UK and across Europe and that's where our big growth plans are. There's a lot of talk around Brexit and how that will impact not just the customers and not just the business models but also how we continue to operate across Europe.
It's being confident about what you've got as your business model and being able to scale up which is really important; being able to understand those different cultures and being able to drive that into our business.