Liz Callaghan is Director of Revenue, Cheval Collection – a collection of serviced apartments located across London and the wider UK.
Cheval offers one- to four-bedroom units from one night to longer term contracts, with gym facilities, 24-hour concierge and complimentary WiFi.
Prior to joining Cheval Collection five years ago, Callaghan had held senior revenue positions with Guoman Hotels in London.
We caught up with her to find out more about revenue management and the serviced apartment sector.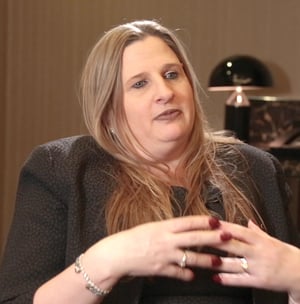 How do you decide on an optimal market mix for your apartments?
Callaghan: We look at that at very various times of the year, because summer, Christmas and Easter can be hugely busy times for us. Then we are very strict with our channel mix and with our distribution mix, because we want to try and ensure we get the highest return for any revenues generally over that period.
During the low season, we've got very different types of distribution mix and we're open for business for all channels.
Who is your comp set and how do you benchmark with them?
Callaghan: We keep an eye very much on the rates that are in the market. We look at some five-star hotels and some five-star operations in apartments as well.
It has more to do with the room type mix. We have one-bedroom and two-bedroom apartments; the two-bedroom apartments are very much in demand at weekends and for leisure. At weekends it'll be a higher premium on those compared to during the week. We price very differently to a hotel. We keep an eye on what they're doing, but actually sometimes it's just as a guidance rather than something for us to act on.
What's your approach to the budgeting process?
Callaghan: I involve the human element first. I think it's always very important. We involve the teams of the property. We say, "Right, where's our vision for the next 12 months or 18 months?" or whatever amount of time that we're doing the budget for. "What do we want to do? Where do we want to go?" The human interaction bit is everybody having their part to play in it from operations or concierge or front desk, sales, marketing and the GM.
And then we look at where has our business come from so far? Where we want to change things the following year? So that's the data part.
What are the main areas you co-operate on with other departments?
Callaghan: We look at things like sale strategy, what they're doing to target top accounts, who they're meeting, who they're renegotiating with? What the marketing teams are doing to compliment everything we need? What do we need to communicate that to our customers?