Hotels in Spain and Portugal benefitted from an uplift in demand and a subsequent increase in revenue in 2017.
Discover more about the Spain and Portugal hotel markets in our Iberia Market Report. Download your free copy today.
Spain's home-grown hotel company NH Hotel Group saw a 11% increase in total revenue at its properties on the Iberian Peninsula. Demand was especially concentrated in Madrid, which enjoyed a strong 2017, and in Barcelona, which put in a great performance until the political instability of late September and early October, according to José Ignacio Sánchez Butragueño, Vice President Revenue Management, NH Hotels.
"What we are finding right now is a reduction in the booking pace and reservations of about 5-10% for Barcelona market since the political instability started beginning of October. The good news for us is that we are gaining market penetration by adapting our strategies to the current situation in Barcelona," he said.
"We want to encourage both the international and the local markets to visit Barcelona as they were doing before; since the situation in the city is absolutely normal and the destination can offer the same attractiveness for business and leisure travellers as before."
Other markets also performed well, specially Lisbon, Saint Sebastian, Bilbao, Seville, and Valencia.
NH operates 141 hotels in Spain and a further three hotels in Portugal and one in Andorra. We caught up with José Ignacio to find out more about NH Hotels' growth in the market, targeting the "bleisure" market and the challenges of managing seasonal demand.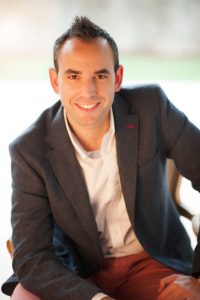 Cities in Spain and Portugal have seen strong increases in RevPAR in 2017. What is behind this growth, and will this continue in 2018 and beyond?
The Iberian Peninsula is in a great place at the moment in terms of demand, not just in the cities but also in the second- and third-tier cities where the transient segments are also gaining growth.
All the segments are growing: transient business is performing pretty well in most of our destinations, corporate segment is also growing, and meetings and events is helping as well.
We grew by 5% in 2017 in total revenue versus budget, which is absolutely great. If we compare these figures not to our internal target but to 2016, the growth is double-digit — 11% in total revenue in the Iberian Peninsula.
In terms of market penetration, we are getting 105 RGI, which means that we are beating our competitors in Spain & Portugal growing 4% in RGI versus the year before.
Your Iberian portfolio offers a mix of resort and urban market properties. How has the emergence of the "bleisure" market altered your marketing efforts with your city properties?
From the marketing perspective, we are trying to increase our products offer for both leisure and business travellers in our hotels. We consider the bleisure traveller could be the one that is not only adding Friday and Saturday to the business week but could also be a business traveller from 9 a.m. until 7 p.m. and becoming a leisure traveller from 7 p.m.
We are trying to adapt our product to the needs of the business traveller with express check-in and check-out, and delivering lobbies that are alive in the evenings in order to offer leisure and entertainment to the business travellers when they get back from work. We are then offering different experiences for the traveller on the weekend to explore the city and enjoy the hotel and our F&B products.
From a pricing perspective we are ensuring that we're offering availability for the company contracts not only during the week but also through the weekend. We also created the family rooms for business travellers to have the ability to combine their stay with family on the weekend. We want to be top of mind with the bleisure travellers.
Historically, resort and hotel operators in Spain and Portugal have depended on tour operators, particularly fixed-rate contracts, to bring volume to their properties. How is this changing? What new channels are you exploring to break this dependence?
The dependency on tour operators is different between resorts and urban hotels. Fortunately, our distribution is more diversified than our competitors, due to our focus on urban hotels and cities. We have set a very clear strategy to shift our segmentation mix. Our fixed-price contracts with tour operators were shifted to dynamic-pricing models. This shift from fixed pricing to dynamic pricing with tour operators has been one of the major tools for RevPAR growth.
What are the challenges of managing seasonal demand in destinations such as Spain and Portugal?
For us, being mainly an urban hotels chain, seasonality does not affect us as much as a hotel chain mostly focused on resorts. We have a different seasonality compared to resorts where this seasonality impacts much more.
Our main impact is in second- and third-tier cities, but just as an example our lowest month is January with almost 60% occupancy, showing a strong market position and low seasonality impact. Nevertheless, we are trying to generate demand for city breaks. We are growing RevPAR during the weekends; Fridays and Saturdays grew by 12% in RevPAR last year. We are trying to focus and adapt our inventory to this leisure segment.
For instance, we created the family rooms concept last year. In the Iberian Peninsula, we sold 25,000 room nights for family rooms, which is more than double the previous year.
What new destinations in Spain and/or Portugal will you expand into in the future?
We have a very intense presence in Madrid and Barcelona, and in these markets we would like to grow, but it is not a major priority right now, as they are covered by our existing portfolio. In Seville, Valencia and Bilbao we could see opportunities to grow. We are opening new hotels in Madrid and Valencia this year.
In Portugal, we could explore new opportunities in Lisbon and Porto, and on top of that we are trying to reinforce our presence in the islands and coast.
What new inbound markets show potential for both Spain and Portugal for 2018 and beyond?
The local market is growing a lot. We need to consider that. The local market in the current economic situation is important. The South American market and Mexico are also very important as we have presence there and big awareness in Argentina, Colombia, Mexico and Chile. Those countries are key for us in order to generate synergies from an inbound and outbound perspective.
We are not closing the doors to the Asian markets, Russia and the Middle East, but we are trying to do it step by step. Those markets are also important. We are trying to generate demand from those markets choosing the right commercial partners there, as we don't have the same awareness and it is harder to penetrate.
Europe keeps being important for Spain and Portugal, especially in those markets where we have big awareness such as Netherlands, Belgium, Germany and Italy – those markets are generating positive growth, and we want to reinforce this. And, obviously, France and the UK keep being relevant for us in the Iberian market.
RELATED HOTEL REVENUE STRATEGY ARTICLES