How does a 35-room, boutique hotel offering a room-only service make its annual budget by October?
For Heywood House the answer lay in looking beyond the hotel at a potential regular revenue source that had an audience of up to 54,000 on alternating Saturdays. That revenue source was Liverpool Football Club home games at Anfield Stadium, located less than four miles from the hotel.
Andrew Ritson, Group Revenue & Distribution Manager, Then Hospitality, understood only too well that with a room-only offering his focus needed to be on optimising rates to push profit. Working with the Customer Success team at Duetto, he created a strategy using room type rules for the Liverpool games, yielding additional average daily rates (ADR) and revenue on the busiest days for the most popular room types. Using autopilot to manage the day-to-day freed up time to get creative on high revenue generating days.
We caught up with him to find out more about 'managing by exception' for match days, yielding creatively and being able to change tactics when the market demands.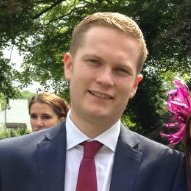 How are you focusing on 'out of the ordinary' behaviours in business trends, pick up and pace, etc.? And what results has this delivered?
Room type occupancy is the key on event days such as Liverpool FC match days, as demand for twin bedded rooms is much higher than usual demand, which is either double or double for sole occupancy, as the hotel only has limited twin rooms. We utilise a pricing rule that increases the rate of the twin rooms but does not affect double rooms when forecast demand is high. Additionally, pricing rules are in place to increase the supplement on upgraded rooms when the availability of these is limited to increase ADR.
How have you managed to optimise room type categories by yielding creatively?
As well as increasing upgrade supplement when demand is high we also have a pricing rule which reduces the supplement on quiet nights, where historically comp upgrades would be given. For example, on a recent quiet night with 74% occupancy, 23% of sold rooms were booked in upgraded rooms, rather than comp upgrades, the although rate difference is minimal this is still a slight improvement compared to comp upgrades on a shoulder night.
How are you using automation through Duetto to free up time to be more strategic?
Automation means time is spent focusing on replacing lower rated segments with higher rated segments
How did you convince your team to automate everyday decisions, so that they could better manage opportunities?
Revenue and ADR growth during the period showed that the decisions were correct, which allowed the team to question how we could fill the gaps we have and replace lower rated segments with the higher rated segments and how pricing rules could assist with this.
Was there resistance? How did you show them that a revenue management system could enable them to do their job better?
Yes, there was resistance from the team, but it was shown to them that time could be spent looking at the bigger revenue picture, rather time being spent looking at competitors' daily rates, which has led to bigger decisions such as removing wholesale rates, etc.
How important is it for DORMs to be ready to change strategy when it's required?
It's very important. Liverpool, for example, is a market where the majority of the time supply is much higher than demand, however large events often have a big impact on the market.