How do you make a revenue meeting truly valuable? Who should be at the table? What metrics should you be discussing? And what objectives, KPIs and targets should you be working towards?
For many revenue teams, the weekly meeting is about showing accountability, tracking success (or failure), discussing potential opportunities and keeping the team on track for achieving forecast. But each team takes a slightly different approach to this process. And rightly so; no two hotels, or hotel companies, or hotel guests, are the same.
What's more, in today's ever changing digital world, the revenue meeting of today should be a lot different to the conversations you were having five or ten years ago. An 'We've always done it this way' approach simply won't drive your bottom line. With competition now more intense than ever, innovation is the name of the game. Get your revenue team meeting regularly and always allow time for brainstorming and creativity.
We recently caught up with UK hoteliers and revenue consultants to get their take on how to run a successful revenue meeting.
---
For further insight, watch our Industry Insights video on How do you make a weekly revenue meeting valuable?
---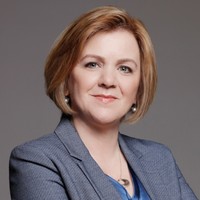 Jutta Moore, Managing Director, Moore Hotel Consulting
How to make it valuable is to have a really tight structure for the meeting, to not let it run away. As an example, if you have an hour, spend 10 minutes to review the macro-economic situation, so that's the situation in your city overall or in your country, depending on where you're located.
Then move onto the competition, and I would say about 15-20 minutes just to share results, look at benchmarking. Have a look at how you performed. Did you get your fair share? Then move on to your own properties' performance. Again, 15-20 minutes, um, to review how did you fare. What worked, what didn't work? What did you decide last time?
Then move on to your selling strategy. Look at your forecast. Look at your past performance. What do you need to sell in order to achieve your targets, to achieve your budgets?
Make sure that the right people are in the room:
Revenue manager
Sales and marketing manager
Group's manager
Reservations' manager
Financial controller
General manager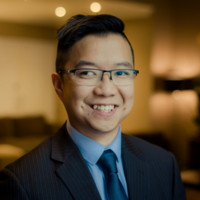 Andy Leung, Director of Revenue and E-Commerce, Hodson Bay Group
We're now at a stage of digital revenue management. We're not just revenue managers. We're digital revenue managers. Because everything is data driven, and revenue manages all the data.
We look at pick up and where it came from. Is it from transient or has it come from groups? If it comes from transient, then we look at our marketing campaigns. Our marketing manager would be in the room and can tell us the ROI on each campaign.
If we spotted a gap date in transient, then that's when the brainstorming happens, with the marketing manager there and then. We have a gap of 50 rooms we need to fill for next weekend. What do we need to do? What marketing campaign do we do? And what offer do we need? And that's a discussion between revenue, sales, marketing and the reservations manager.
If we're down in corporate, group segments or MICE business, then that's when sales start kicking in. What is the action plan? What do you need to go out on the road and talk to as many companies as possible? Get the RFPs in.
So, we look at pick up. We look at the pace. Where is the gap? And then for the next 12 months, we look at the pace on just room nights. Because ADR can change, but room nights never change. A room is a room. Whether you sell it for €1 or €100.
Everything we do, is data driven. It's black and white. We don't go with gut feeling.