One key to profitability is getting everyone on the same page with your most important hotel KPIs and metrics.
We caught up with global industry analysts and revenue consultants to find out what metrics they believe are most vital to driving bottom line profit:
---
This blog is adapted from our whitepaper How To Drive More Profitable Hotel Revenue. Download your free copy today.
---
The Analyst: Pablo Alonso, CEO of HotStats.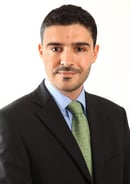 There may not be one holy grail KPI, but TRevPAR (total revenue per available room) and GOPPAR (gross operating profit per available room) are two metrics that should be on every hotelier's radar when it comes to driving revenue and profitability.
TRevPAR measures the property's ability to generate revenue across all operating departments and provides insight into the overall revenue story. Where TRevPAR focuses on revenues, GOPPAR measures the operation's ability to convert revenues to operating profit.
By tracking trends in both TRevPAR and GOPPAR, hoteliers can develop strategies based on top- and bottom-line performance measures, which can improve overall profitability.
At the end of the day, owners and asset managers want to know if they are making money after taking in revenue and shelling out for expenses. That's really what it comes to: Is my profit being optimized and, if not, why? That is why we need to get beyond the traditional metrics of RevPAR and its ilk. KPIs such as GOPPAR and profit margin get to the heart of profitability, while any cost analysis must take into account metrics such as total labour cost and cost of sales.
The Revenue Consultant: Ally Northfield, Managing Director of Revenue by Design.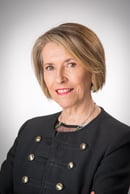 GOPPAR is probably one of my favourites. ADR (average daily rate) and RevPAR (revenue per available room), certainly if you have more than rooms, are not sufficient and give a warped impression of performance. If you look at RevPAR from a revenue point of view you could think you are doing really well, but if you are ignoring cost of acquisition then you are just driving the asset into the ground.
It's important to have an understanding of how cost of acquisition is measured. This comes back to using analytics tools that encompass different profit centres.
The Analyst: Thomas Emanuel, Director – Business Development, STR

Data guides hoteliers to fully understanding their performance and trends. It is also pivotal for hoteliers to be able to understand how they benchmark against the market and their competitive set.
Hoteliers need to be focused on both the top line—occupancy, ADR, RevPAR and TrevPAR—as well as the bottom line—GOPPAR and EBITDA (earnings before interest, tax, depreciation and amortization). Having an understanding of all of these metrics is vital in order to understand your performance as well as your position in the market.