H-Hotels group is a family-owned hotel chain with around 60 hotels across Germany, Austria and Switzerland. The hotel group is poised to enter new markets in Europe, with plans to expand in Spain, Italy and Hungary. Its first property in Budapest is currently under construction.
The company operates a centralised revenue management department in Berlin, which includes 30 young and motivated talents managing, maximizing and optimizing revenues for the various properties.
We caught up with Deniel Frey, VP of Revenue Management, to talk about channel management, e-commerce and being optimised for Google, and bringing all departments together in a cohesive Revenue Strategy.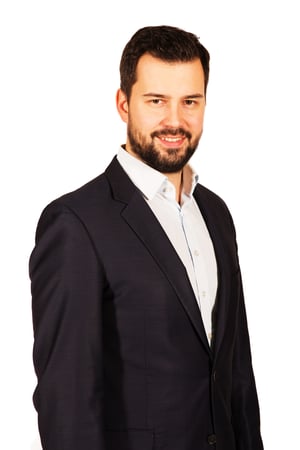 Q: With a centralised revenue team, does this help you work closer with other departments?
Frey: We believe that the only possibility to focus on total revenue management is to align one strategy across all revenue generating departments.
Some hotel companies are incentivizing each department individually, which from our point of view is counterproductive as no one is taking responsibility for the business. Our sales and revenue teams are discussing and analysing every inquiry together, but in the end, it's the revenue department which is taking the decision.
Q: What is your approach to channel management? How are you driving direct business?
Frey: Nowadays everyone is complaining about high commission costs generated by third-party distribution, but I firmly believe that the key to success is channel optimization. It is not about shifting bookings towards the direct distribution, it is optimizing revenues through every individual channel as it's hard to change a customer's booking behaviour.
Q: How do you use data to personalise the booking experience?
Frey: We are currently building our own CRM system, which will help us to personalize the booking from A to Z and I believe that Duetto will have an important role in this process.
Q: What else are you doing with e-commerce and marketing to remain competitive?
Frey: E-commerce and marketing are important revenue drivers for us and together with revenue management all three departments go hand-in-hand to guarantee success. Revenue management manages demand, but also identifies need periods in time and, together with marketing and e-commerce, works to take timely and effective actions.
I believe that every revenue manager needs to have insight into e-commerce and marketing to understand the whole picture and the whole business. Nowadays it's not just managing demand, it's much more about creating demand and stimulating demand.
We focus on social media marketing, offline marketing, affiliate marketing, newsletter campaigns, etc. And at present, our co-focus at the moment is our CRM system, which will help us to change our e-commerce and marketing strategy completely.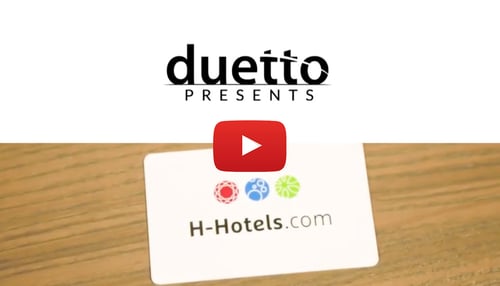 Discover more about the secrets behind H-Hotels.com's success in our
Duetto Presents: H-Hotels Watch now.
Q: Talking of e-commerce, what's your approach to being optimized for Google?
Frey: We know that 96% of all clicks hit the first four spots on Google's search engine results page, so firstly, the hotel needs to make sure they are on top of this ranking. Secondly, the hotels are the ones that are owning the brands, so they should be the ones bidding on the brand and not the OTAs, for example.
Google has access to a large amount of data and can use this data to personalize a customer's journey. This data will be used to direct the customer to the restaurant, to the hotel, to the destination of his preference, as Google knows exactly what we want. I believe that the manual search processes will become less and less, and the sooner the travel industry realizes this trend, the better we can participate into it.
Q: How well do you think your company is prepared for a downturn in any of its markets, and how do you think you're going to win in those markets?
Frey: We believe that proper technology, speed, flexibility, and market insights will help us to maintain our market share and our revenues. And we believe that Duetto will support us in that during difficult times.