Leading hospitality investment firm selects Duetto's Revenue Strategy Platform for its collection of luxury and lifestyle hotels.
San Francisco, October 27, 2020 — Hersha Hospitality Management (HHM) has deployed Duetto's Revenue Strategy Platform across its entire Independent Collection, a growing portfolio of boutique, lifestyle, and luxury hotels across the United States.
HHM is one of the fastest-growing management, investment, and development firms in the hospitality sector, with 135 hotels and more than $1 billion in managed revenues. The "Independent Collection", which represents its luxury and lifestyle division, has 20 properties with over 3,000 rooms that range from urban boutiques to beach resorts to luxury properties, and feature unique bar and restaurant experiences that serve as an amenity for hotel guests and are popular with local residents from their neighborhoods.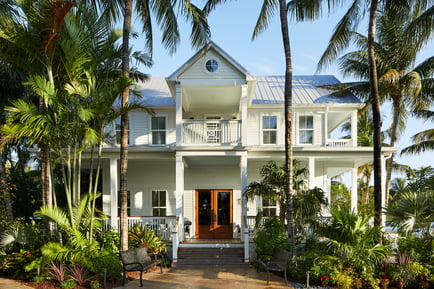 HHM will use Duetto's GameChanger for pricing optimization, ScoreBoard for intelligent reporting, and BlockBuster for contracted business at all properties under its Independent Collection.
HHM partnered with Duetto to enhance the collection's ability to scale easily while providing solutions to help on-property teams maximize revenue opportunities from unstable demand. The Duetto Revenue Strategy Platform will allow the Independent Collection to price, report, and forecast all in one place.
"We were looking for an RMS that brought together best in class technology with cutting edge methodologies to optimize our revenue management and distribution strategies while aligning with our core values. We believe we have found a partner in Duetto who will remain nimble, engage with our team, and deliver results of true excellence," said Dani Elhachem, Executive Vice President, HHM. "We see this as a long-term partnership that will help us provide further value to our owners and properties. The platform is intuitive and easy to use for our on-property teams."
"We are delighted to welcome the Independent Collection to Duetto. It is more important today than ever before for hotels to use technology to gain control and find efficiencies," said David Woolenberg, Chief Executive Officer of Duetto. "Access to real-time, actionable data through ScoreBoard is vital as hotels navigate through the current pandemic. GameChanger's ability to maximize revenue and implement advanced yielding strategies through Open Pricing is crucial in these days of Revenue Survival."
ABOUT DUETTO
Duetto delivers a suite of cloud applications to simplify hospitality revenue decisions and allow hoteliers to work smarter, increasing organizational efficiency, revenue, and profitability. The unique combination of hospitality experience and technology leadership drives Duetto to look for innovative solutions to industry challenges. The software as a service platform allows hotels and casino resorts to leverage real-time dynamic data sources and actionable insights into pricing and demand across the enterprise. More than 4,000 hotel and casino resort properties in more than 60 countries have partnered to use Duetto's applications, which include GameChanger for pricing, ScoreBoard for intelligent reporting, and BlockBuster for contracted-business optimization. Duetto is backed by investors Warburg Pincus, Icon Ventures, Accel Partners, Battery Ventures, and Spectrum 28. For more information, please visit https://www.duettocloud.com/.
ABOUT HHM
HHM, formerly known as Hersha Hospitality Management, operates nearly 135 hotels across the United States. It provides turnkey hotel management, investment, and development services for independent hotels and leading brand affiliations through Marriott, Hilton, Hyatt, and Intercontinental Hotel Group. HHM's highly experienced team is accustomed to serving as a fiduciary to publicly traded companies, joint ventures, institutional real estate owners and private investors. Additional information on HHM can be found at hhmhospitality.com.
Back to Press Releases