Based on Ibiza in the Balearic Islands, Palladium Hotel Group has been operating for more than 50 years, with a portfolio that spans Europe, Brazil and the Caribbean. The company manages 50 hotels worldwide under eight brands as well as the Hard Rock Hotels brand under license in Spain.
The role of Revenue Manager is fairly new for Palladium. It was created just four years ago. But now each property, including all resorts, has a revenue manager on site.
Here, Diego Fernández Pérez De Ponga, corporate revenue manager for Palladium Hotel Group, talks about the differences between managing revenue at a leisure resort compared to city centre hotels, and explains why timing is more important than forecasting.
---
This interview is taken from our latest whitepaper, Resort Revenue Management: Put Your Mind At Ease. Download for free here.
---
How does revenue management for resorts differ from traditional hotels?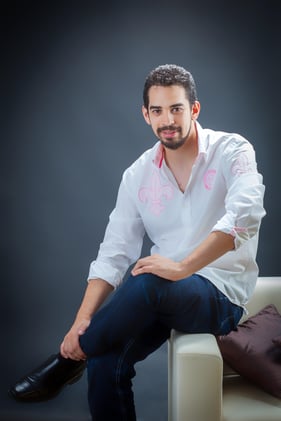 Although the working base is similar and the objectives are identical, there are three perspectives that are different: focus, timing and strategy.
At resorts, we think in terms of weeks and months rather than in days because most of the stays are long and with a greater presence from the tour operators. We focus more on segmenting our guests by inbound market—United States, United Kingdom, Germany—rather than the traditional segments of leisure, conventions, BAR and corporate.
Timing is key to all our revenue management strategies and this is especially true at resorts, which have long and midterm sales. At city hotels, timing is much shorter than at resort hotels and this affects our strategy. Contract planning at resorts is done a year and a half prior to the trip date. Poor planning may cause us to miss the season.
Another fundamental difference is the strategies that are implemented at resorts. Here we focus our strategy more on controlling the distribution and offers rather than on controlling the segment and flexibility of pricing. Having a higher percentage of business coming from tour operators requires us to vary the prices and think about the best ways to raise FIT and non-yieldable rates.
How does a revenue management system assist or complement your job?
Over the past few years, an RMS has become an essential working tool and one we could not do without. The RMS helps us be more efficient in our timing as well as our decisions. Thanks to price and forecast algorithms we can have a clearer view of the needs of our resort.
How do you ensure your rates and inventory are consistent across distribution channels?
This is one of the biggest problems we have as hotel managers nowadays because the distribution is automated and websites could be distributing with different rates and availability. This can only be fixed via an error free commercial contract, a proper rate structure, a control of the distribution and a constant review of our online distribution channels.
What percent of business comes through tour operators?
This depends on the area and the type of product. We have resorts where distribution is 80% tour operated and others where more than 70% comes through the online market. Negotiating with OTAs is different to negotiating with tour operators as prices can often be a "deal breaker."
It is important to be very empathetic when negotiating with tour operators and have a good understanding of their business and their approach to selling rooms, such as when room rates are packaged with flights. We must take into account that often, especially in island destinations, most arrivals are controlled by the tour operator.
As a resort, how important is your hotel forecast?
In my opinion, with resorts, timing is more important than forecasting since decisions are often made between 180 and 240 days out.
Broadly speaking, we can say that the booking pace is extended much more at resorts than at city hotels and therefore the contracts with tour operators occur a minimum of one year out, even reaching 18 months in some markets. This timing is essential because if you arrive late, you will not be included in their brochures, which is very important in tour operator distribution.