The 900-room Hotel Xcaret has been open in the Riviera Maya region of Mexico since December 2018. The resort features more than a dozen different room types and features an "All Fun Inclusive" model, meaning guests pay one price for their room and meals, in addition to admission into several regional waterparks and adventure parks.
Revenue Management Manager Marco Flores calls it "like Disney, but in our own way." The key, he says, is to educate their customers of the "All Fun Inclusive" difference by informing them of all of the amenities that come in the package price. "Once you arrive, you don't have to worry about anything," he says.
In the Riviera Maya, about 70% of travelers are from the U.S. and the rest are either local or from South America. At Hotel Xcaret, though, locals make up about 35-40% and U.S. guests make up about 40%. "Our mix is different as our brand is very strong in the local market," Flores says.
---
Download Duetto's full guide to resort revenue management here.
---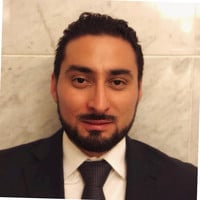 Q: On what channels do most guests book?
Flores: We have several different channels. Our direct channel is relevant because it's a new property, but most of them go through Apple Vacations or a similar tour operator. Apple controls pretty much all of the U.S. markets.
We are trying to convert more directly – that's everybody's goal. We are very aware of the market and who converts, but we are also aware of what's happening.
Q: How do you market your group space?
Flores: Right now we have some spaces but we will be expanding – targeting bigger spaces from a convention center to something we're calling Stadium Xcaret, which will be a show space where we can hold events.
We like to have a strong group base so we can yield the transients guests. Right now we have about 25% group business mix.
Q: What does the current booking window look like?
Flores: Currently, it's from 60-90 days but for the local market it's 30 days or less. Fortunately, right now we don't even have space until July. That's great from one perspective but from another perspective it means that maybe we didn't yield enough. That's where you have to look at the market and understand what your competitor's occupancy is.
Q: How do you benchmark yourselves against competitors?
Flores: Our main challenge and goal is to get the market to understand that we are All Fun Inclusive. It goes further than the parks – once you arrive at the airport you get transportation to the hotel and to all the parks, and transportation back to the airport once you leave us. It's really the complete experience.
It's hard because I try to compare with similar properties, but I have to take into account that they don't always have the all-inclusive part. So, it's not always comparing apples to apples. We have to do some math to compare our competitors' rates plus admission to the parks to see how we stack up. I can't, for example, put the same rate out as Paradisus (Playa del Carmen La Esmeralda) because we would be losing money on admission to the parks.
Q: Are you able to track total resort spend?
Flores: Once guests arrive on property they get a bracelet and from there you forget about everything. If you charge in a store or if you want to charge a photo package, you just pass your bracelet. We're just starting to think about how we can yield park passes and things like that. For example, you can purchase one photo package from one park or maybe you can purchase the package for all the parks for a bundled cost. Once the guest passes through these photo checkpoints and scans their bracelet, all that information is stored in the cloud and you can see your photos on the TV back in the room. You can purchase and take your photos with you, so you don't have to worry about taking your camera on these trips.
There was some technology that already existed in the parks and we're trying to integrate our technology with that. We've acquired some new technology to help but we're first trying to understand how to share that data. The systems have to understand where the data comes from, otherwise we have the wrong interpretation.
Q: How does RM at your property differ from a city-center property?
Flores: It's all different. With an urban property your bookings usually come in within 30 days or less. Our accounts are much different because of the deals we do with Apple or Air Canada. In urban hotels maybe you have IBM coming in and it's very regular – every Tuesday, Wednesday and Thursday you're giving them 20 rooms. If you have your data in place, it's easier to predict your demand at an urban hotel. We have to look further out, maybe 90 days. I'm already looking at my group pace for 2020.
Also charging for European Plans is much easier. With all-inclusive packages we have to have a creative mind. Some of us charge for children, some give the second child free, and we have to fit that creativity into the systems.
Right now, for example, I have two different strategies – one for the local market in Pesos and one in U.S. dollars. It was not easy to understand how to do that – most people think it's just looking at the exchange rate, but for us we have two separate strategies.
Q: Does working with tour operators keep your rates static?
Flores: Not necessarily, because with marketing we find ways to communicate dynamic offers. It's really important that your partner accounts agree with your strategies. That's the sales department's responsibility – sometimes I have to talk with the major accounts to help them understand. Some accounts require more information on why we have a dynamic strategy, and the sales department helps a lot, but sometimes we have to explain further why we have a strategy like that.
Q: How often are you communicating with the sales team?
Flores: Pretty much every day. We have a weekly meeting, but they are next door so that's not a problem. Communication with the sales department is critical. Previously I was at a property where that communication wasn't as good – the strategy was right, but the resort was a mess. Once we solved the communication issue the strategy proved successful.
Q: Do you have a per-person pricing strategy in place?
Flores: Yes, and it's really important for us. You have an all-inclusive park and every person that gets in the hotel has a cost. You have to measure that per person because otherwise you risk losing profit. Maybe the room has three people, which is not the same cost as two people.
You also need per-person pricing for measuring purposes if you want to compare apples to apples. You can't have one person paying zero percent, otherwise you're paying them to come.
Q: How important is technology to your strategy?
Flores: It's critical. With the complexity we have in pricing and measuring market trends, technology becomes an important part of our operations. It's like flying an airplane – you think you can do it with a rope but then look at all the buttons a pilot has at their disposal. You can't properly fly the airplane without all those buttons.
Q: What data is most important to your revenue strategy?
Flores: There's a bunch of data, but the most important is our segmentation. You have to understand your mix in your hotel. The pricing of your market competitors is also very important, as well as your production so you can measure whether your strategies are working or not. What are your lowest rates, your highest rates, and which have the biggest conversion? Also, when you put some money into marketing, you need to be able to measure whether it's paying off or not. For example, maybe I invest $10,000 into Google because, you know, it's Google. But you could lose all of that money. The data gives you a heat map.
Q: Are you optimizing your prices by room type?
Flores: We have 16 room types – so there's a bunch – and we are just now trying to understand with Duetto the best room-type pricing strategy. I know Duetto will be amazing for this once we have the proper execution of the tools in place and I am definitely counting on the tool to help me better understand that.
Q: How important is having all your available rates in parity?
Flores: All of my pricing is based on rate parity because otherwise you risk losing control of your inventory. Sometimes you think you're being really smart by taking bookings out of parity but if you go down that path you're going to find trouble in some way.