Earlier this year I was invited – along with other RMS vendors and senior hotel executives – to speak at a roundtable hosted by none other than RM-veteran Sherri Kimes. As was to be expected, the conversation was robust and engaging, with viewpoints shared from a variety of perspectives for a holistic view. The audience consisted primarily of students in their final year at the prestigious NUS Business School in Singapore, who were interested not only in the status quo, but also the direction in which the revenue management discipline was headed.

Attention turned to three of the world's most prominent RMS vendors. As outsiders, we have the privilege of seeing a variety of focus areas and trends. As professionals in a student environment, we also have the opportunity to play a role in molding the minds of the next generation of hospitality leaders.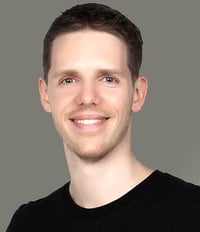 Representing Duetto, I seized the opportunity to talk about per-person pricing, systems coming together and the era of IoT (Internet of Things) in the world of hospitality. How we are at a point where technology can provide a tailored, personalized booking experience to potential guests, giving them what they want and need vs. overloading them with more information than they can handle.
But then something happened.
Attention turned to my industry counterparts -- representatives from legacy RM system providers -- and almost as if in unison, they were preaching the concept of "total hotel revenue management". They described how they see the discipline bringing everyone on property together, as RM is not the job of just one person.
We were in the final strokes of the discussion, and I was rendered somewhat speechless that we were still talking about a concept that had been spoken of more than 15 years ago, around the time when I took on my first revenue leadership role. At the same time, however, it brought to light again one of the reasons why hotel revenue management is taking so long to develop and change. I realize the industry is different in many ways, but I often catch myself asking how it is that while airlines have been embracing IoT, understand the true revenue value of their customers and how to provide profitable package experiences, the perception is that on the hotel level we are still talking about making sure we understand the basics.
I do not expect the industry to transform overnight, and I am well aware that some things may never change (or at least take a long time). But as leaders – regardless of what industry – I believe we have an obligation to accelerate the progression of any positive paradigm shift within our sector.
I, for one, look forward to exploring new heights.
RELATED HOTEL REVENUE STRATEGY ARTICLES