Melissa Kalan, Founding Director of ARMA (Australian Revenue Management Association) has focussed her career on revenue management. Having worked at both hotels and airlines, she has a wealth of experience and can truly see the value that Revenue Strategy brings to both industries.
In 2013 she set up ARMA with a mandate to provide education and raise awareness of revenue management in Australia.
In 2016 she launched the APAC Revenue Management Summit, which Duetto is proud to again sponsor this year.
We caught up with Melissa to find out more about ARMA, the differences between revenue management in hotels and airlines, and what tactics hotels in Australia should be employing to boost revenue.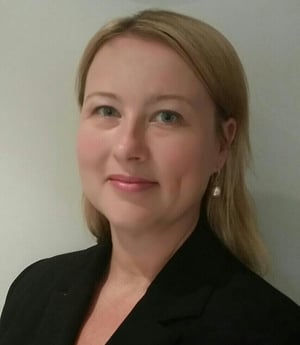 What led you to found the Australian Revenue Management Association (ARMA)?
Early in my career with The Ritz-Carlton Hotel Company, I was given an opportunity to work overseas and train with Marriott to learn about the discipline of revenue management (RM) – a discipline that completely changed existing inventory management practices. I found the discipline incredibly rewarding and exciting and knew that I had found my passion and niche in the corporate world.
What role does ARMA play in the Australian hospitality industry?
ARMA is an independent support body representing the interests of the revenue management discipline. We do this by focussing on training and recognising talent by providing accessible online and face-to-face training pathways that are cost effective for industry. This includes our on-line Certificate in Revenue Management Foundations, the APAC Revenue Management Summit and our higher education program – the Graduate Certificate of Revenue Management (GCRM). We are incredibly proud of these industry-first initiatives.
You've worked in revenue management in aviation and hospitality. How does revenue management in these two travel verticals differ and how are they similar?
The value placed on the discipline, the skill-level of analysts and the RM systems in place in the airline industry were more sophisticated than in the accommodation space, however, this is changing.
Analysts in the airline industry have complete focus on a particular part of the process, for example forecasting, with dedicated analysts monitoring booking curves. An ex-airline colleague recently told me RM teams are highly-valued today within the commercial divisions of airlines – where no revenue-based decisions are made without their consultation. Interestingly, with high fixed costs (aircraft and fuel), operating in a very competitive landscape and an industry prone to various shocks, for example the impact of natural disasters (such as the recent Bali volcanic activity), airlines continue to invest in teams of people to focus on identifying and optimising every opportunity.
Personally, while I enjoyed the discipline across both business models, accommodation RM is very satisfying because you can really see the results of your strategies, given property capacity levels do not change, unlike capacity changes in the airline industry.
You started your career in hotel reservations. How important is reservations to the revenue function?
Reservations staff are critical in the execution of strategy and in driving upsell opportunities. This is another area that has been largely under-valued for some time across our industry. Reservations staff are a critical part of the sales team and not only should they receive appropriate sales training, but they should also be involved in remuneration incentives for achieving voice-direct revenue and profit targets.
ARMA is preparing to host the APAC Revenue Management Summit in Melbourne this summer. What can we expect from the event?
The theme this year is 'Connect & Grow' and will be held in Melbourne on August 14-15.
Delegates will be treated to a range of carefully crafted revenue management workshops and "genius zone" breakout sessions led by leading industry experts and our Summit industry leaders.
Each year, the Summit also features a thriving market place showcasing leading edge software solutions and features flexible pricing options that cater to a range of customer needs and wants.
RevPAR in Australia is forecast to grow by 3.1% over the next three years, and average room rates are expected to increase at an average of 2.5% over the same period. What can and should hotels be doing to ensure they maximise on this opportunity?
I can think of at least eight things hotels need to be focusing on:
Increase forecast accuracy, frequency and speed to market
Improve market segmentation and booking channel mix
Reduce spoilage
Drive ancillary revenue
Think beyond the in-house guest for revenue optimisation
Provide clear value for all customers and nurture loyal customers
Invest in the skill-sets of revenue management, distribution and digital marketing
Squeeze more from the demand committed to you – be innovative!
Finally, how important is data to understanding the market and demand patterns?
Data is fundamental for any analyst attempting to forecast market demand. Too many data sources can be overwhelming, conversely, opportunities can be missed if too few data sets are reviewed. Today, there are many data sources at the disposal of revenue managers and the focus must remain on allowing sufficient time for meaningful analysis, providing the right tools to manage data so it can be easily accessed and analysed, and ensuring that appropriate skill-levels are present to derive a plausible story from the data that can be used to drive maximum financial returns.
Back to Library