Luke Rayner joined 1834 Hotels as its group director of revenue and distribution back in 2012, armed with more than a decade of revenue management experience in the hotel trade. Having worked with big corporate chains including Mantra and AccorHotels, Luke was keen to implement some of the big boy revenue management practices he had learnt for the eclectic mix of properties that were being managed by 1834 Hotels.
However, he soon realised that a generic group-wide strategy wasn't necessarily going to work, and that managing a group of disparate properties, some of which had no more than 30 rooms in their inventory, was going to take more creative and specialised approaches.
It was clear to him that a higher level of automation was necessary and that the properties needed technology to alleviate the manual tasks, so 1834 Hotels recently turned to Duetto. With the group growing from five hotels to 20 and more to come, automating pricing has become even more critical.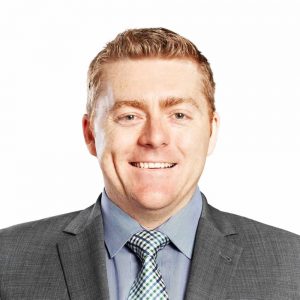 What are your key objectives for the group this year?
My key objectives are actually quite closely aligned with Duetto's. We are working on automating the tasks relating to booking and revenue management that are now being done manually, which can be error-prone and slow.
We are looking forward to having the ability to analyse the hotels' revenue data by market segments and have a better idea of where the business is coming from. To have forward figures through proper forecasting will be useful – we can provide those to the key members of the team, both in sales and marketing and operations so they can have more reliable and accurate data moving forward.
Right now, we spend more time putting together the reports then actually analysing them. I look forward to the hotels having quick, timely and accurate data.
My goal is to implement revenue management practices and values at all the properties.
What particular challenges do you face managing revenue and distribution of a group of individually owned properties in a diverse mix of hotels, motels, apartments and resorts?
The properties we manage are definitely very diverse. They vary not just in size, but type and location. We have some 30- to 40-room regional motels and also 150- to 170-room city hotels.
Since revenue management is done at property level, part of the challenge is also the broad range of revenue management experience and knowledge at the various properties. Some do not know much about dynamic pricing, if at all, so there is a lot of education to do on our part. We can't expect the same level of understanding and usage at all the properties at this stage.
How do you feel new revenue management practices and technology such as those supporting Open Pricing are going to help the hotels in your group?
While Duetto provided us with a workflow process for hotels to follow, there was some customisation to be done. We have simplified it for the smaller hotels so that it is easier for them to digest. The task of daily revenue management in the small properties is left to either the general manager or the hotel manager as it is unlikely they will have dedicated revenue management staff, so we have to make sure the processes are not going to overwhelm them.
I believe in Open Pricing's theory and model, and we are expecting to embrace it more and quicker now.
If you had an open wish list you could make for the group with regards revenue management and distribution, what would the first items be?
First, I would like to move all segments to an open or dynamic pricing model – even for corporates and wholesalers, which are usually more static. Second, I would like to see the abolishment of rate parity in all contracts so that we can decide who gets the best deals on our rooms. OTAs could still rank hotels via their algorithm using conversion, content, etc., just without parity being one of the factors. My third wish would be to get all the intermediaries to understand each other. Right now, we are spending a lot of time sorting out support issues relating to integration and connections between various intermediaries. Sometimes, between channels, they have very little understanding of each other's technology and the task of sorting out those issues falls on us.
What conditions, particular to the Australia market, do you think are going to impact your business most this year?
The increase in electricity rates will surely impact our hotels. It is a huge liability for the hotels. With electricity costs almost tripling, even with the same amount of usage in the last three years, some hotels have had to shut down lunch service at their F&B outlets, even though business was brisk. It was just too difficult to make profits because of the high cost of electricity.
New supply of hotels will also impact some cities like Perth, which is already struggling. Occupancy rates there have fallen about 8%–10%.
The emergence of more metasearch sites are also making it challenging to control rates and inventory allocation. Metasearch sites can end up undercutting rates, especially when they are exposing rates that are from wholesalers. The best way to manage and control these is unknown and will be an ongoing challenge.
RELATED HOTEL REVENUE STRATEGY ARTICLES