Headquartered in Hong Kong, Ovolo Group is a family-owned and privately-operated hotel business that is preparing for international expansion.
Ovolo Group operates a collection of unique, lifestyle hotels and serviced apartments under the Ovolo Hotels and Mojo Nomad brands, comprising four properties in Hong Kong and six hotels in Australia.
---
Discover more about the successes of Ovolo Group in our case study Diverse Portfolio Reaps Rewards With Open Pricing Strategy. Read now.
---
The portfolio is extremely diverse, with different demographics and market positioning for each property and brand. Add to that the current tensions in the market, and driving revenue is a real challenge.
We recently caught up with Kanwarpreet Kanwar, Director of Revenue, Sales & Distribution, Ovolo Group, to discuss the challenge of bringing all these factors together with a centralised revenue strategy and the benefits of a cloud-based tech stack.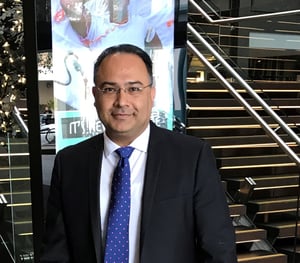 What are the challenges and efficiencies of managing revenue across such a diverse group of hotels?
Having hotels in various geographic locations and varying market forces in each of those locations in itself brings in unique challenges. Adding to the complexities are the variations in brands that cater to differing demographics. Each of our hotels are unique in their design and market positioning.
Working with a consistent tech stack, rate structures, shared corporate office resources regardless of the brand and geographic location can simplify a lot of the processes, ultimately impacting on improved revenues and performance.
You implemented Duetto in 2017. What further changes are you making to your tech stack?
We are looking to streamline our tech stack across the board and move our core infrastructure to cloud-based systems.
How important do you think it is for a hotel to operate an integrated tech structure?
It's imperative. Hotels that do not operate this way run the risk of having a clunky tech structure, which is neither seamless not efficient and is prone to break down more often, ultimately proving costly for the business in lost opportunities and revenues. We have had first-hand experience in this regard and highly recommend everyone in the industry to focus on this aspect.
What was behind your decision to implement Duetto in your hotels?
Duetto we felt was a young, vibrant company, a disruptor in its field - very much like Ovolo Group - that wasn't burdened with legacy but took a customer centric and futuristic approach that was determined to make a positive impact. From a revenue perspective, we really liked Duetto's Open Pricing model, flexible room type differentials, lost business tracking, pricing comparisons, Insights (daily pace) in GameChanger and the dashboards and live reporting in ScoreBoard.
What results have you seen from that?
We're extremely pleased with Duetto as our RMS.
Where we have comparable year-on-year figures, year to date figures as of June 2019 have seen a 9% revenue uplift despite weaker trading conditions and regressive markets globally, especially Australia and Hong Kong. Similarly, June YTD 2019, RevPAR Index is +4.1%.
Open Pricing and dynamic room type differentials have assisted us well in achieving this growth.
Duetto has allowed us to work smarter, be more nimble with pricing, enjoy live reporting and I feel gave us a competitive advantage over our competitors in the industry.
Tell us about the transition period from a Best Available Rate (BAR) pricing structure to Open Pricing?
Open Pricing just made so much sense, so the team here happily adopted it and have used this to maximise our revenue performance. This shows in our performance figures where we have grown compared to competitors and markets where most of them declined.
What further developments will we see from Ovolo in 2019 and beyond?
We currently have two hotels being built from the ground up which are scheduled to open in mid to late 2020. We also have a dedicated team looking for acquisitions and developments and we are actively seeking more assets to build this brand. Key focus areas for development and acquisitions are the US (particularly LA and New York), London, New Zealand and South East Asia.