For Lucy Clark Simenc, director of development for Riversage Inns, successfully operating Riversage's four independent hotels in Montana and Washington means wearing more than a few hats. Her time is precious, her needs are many and her budget is finite, so in response, she has to work smarter.
Tasked with evolving the revenue management strategy among her other duties at the family-owned portfolio of select-service properties, Clark Simenc is now seeing the business thrive through the power of pricing automation. Rather than hire an in-house revenue manager, the company tapped Duetto to help consolidate and analyze pricing data, saving Riversage considerable payroll dollars and man-hours, and for Clark Simenc, headaches.
Since implementing Duetto's technology in conjunction with a recent PMS upgrade, Clark Simenc now has access to the pricing data and reporting she needs, without crunching all the numbers herself in an ever-growing spreadsheet. The upgrades enable Riversage to nimbly compete for optimum pricing with larger, better-equipped chains, bolstering revenues and elevating the clientele and perceived quality of its properties.
To learn more about this process, we recently talked with Clark Simenc about the steps she is taking at Riversage to implement a new revenue strategy, including the benefits Riversage is already seeing from the effort: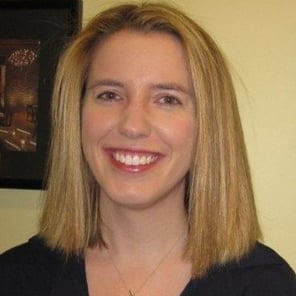 Q: What numbers are you looking at when you get into your office in the morning?
A: Primarily a lot of pace. The previous Riversage lifestyle was just kind of flat pricing with very basic up and down based on demand, but retroactive. Once we achieved a certain level of demand, then we would bump-up our prices. So what I am now trying to implement is a system of proactive pricing, so a lot of pacing, a lot of comparison versus previous years, trying to figure out why there is a differential, good or bad. And just where we can make improvements, whether that's the price is too high, or too low; just making sure that we have the right price at the right day.
Q: How do you ensure that you're pricing each of your room types optimally?
A: We're trying to. We realized that we were probably missing out — especially on our eight-room-type property — on a lot of revenue. We're very excited about using room-type differential automation to help us continue that path of knowledge and understanding of how much we can push the boundaries, when appropriate, and when to flat-line or get close to it, just to get those heads in beds.
Q: Do you make decisions based on your comp set? Is that something that you evaluate often?
A: We're still in that learning curve a bit. We had hotels that we previously followed and would price correspondingly. But we're now discovering consolidating all of that information, so we can price a lot better than we could before, relative to our comp set, and we can more easily track that than we could before. As we get deeper into this learning process, the comp sets are becoming more and more important, especially going forward and looking toward those days where there is compression and where there is high demand that we previously didn't take advantage of. Now we look at that competitive set and where they're pricing and say, "Where do we fit into that?" We're still figuring out our place in that comp set, but we are in a position to much better utilize that information.
Q: Regarding those high compression days, how are you identifying them?
A: That's where our main learning curve is happening. Our booking window is only about seven to 10 days, and at one of my hotels, most of the booking happens after 7 p.m. for that night. So before, it was hard to have that patience. But now, with the information at my fingertips, I do have that patience.
Q: How were you handling revenue management in the past?
A: We were doing a lot of the work manually. Our previous PMS had a very basic grid; you reach 80% occupancy and the rate bumps up $5. It was very basic. We knew that we were losing opportunities because we weren't keeping up with the market. Also, in our market, it is so tightly clustered, if you price yourself too low on some days, it has a negative effect. It might be a perfectly valid rate on a normal day, but on peak days you appear at such a discount relative to the competitive set, that you become the junk option.
Q: What was the impact of that?
A: We were getting a lot of missed opportunities and undesirable guests, and therefore operational issues. We just wanted to go into the 21st century and beyond. I'd previously worked for another hotel management and development company, before joining Riversage, and they were hot and heavy in the revenue management game. So it just seemed a no-brainer to bring that knowledge base into Riversage. We knew we couldn't afford a revenue management position on our payroll, even spread out among our four hotels. That's not something that we felt like we could invest in, without any knowledge ourselves.
Q: How else has partnering with Duetto improved your operations?
A: We had a very interesting transition in that our previous PMS didn't collect all of the data that Duetto requires as part of its pricing algorithm. So it's really only the last six months where we've had even last year's data. For the first year we were flying a little bit blind, but with eyes on the future prize, understanding that a little pain now makes it easier later. One of the main attractions of something like Duetto for a company such as Riversage is that I don't have to spend hours anymore inputting and crunching numbers in Excel. I don't have time for that. I also don't have time to create the reports that are relevant to me. So Duetto, in that way, saves a tremendous amount of my time and effort.