As restrictions begin to ease more and more in the wake of the COVID-19 pandemic, the hotel industry is slowly reopening and re-emerging to face a very different world.
Here, we speak to Steven Gottlieb of Graduate Hotels based in Chicago, to find out how his hotels are adapting and what changes they have made to encourage guests back through their doors.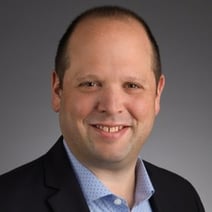 Q: The hotel industry has changed drastically over the last few months and building back consumer confidence is going to be key in helping to boost demand. How are you planning to do this?
A: There's going to be a big focus on cleanliness. At Graduate are making huge efforts to understand what to expect and how we can accommodate the new world that we live in. We've putting together quite an extensive program to focus on that, including options such as keyless entry.
Our customers have always had a lot of confidence in us, so now it's just a case of continuing to build on that confidence and there are a variety of ways we can do that. Because there's so much that's unknown about what's ahead and what things are going to look like, it's really important that we're in constant communication with our guests through our direct sales channels in order for us to understand how the world is evolving. Plus, being a small and agile company, we are able to quickly tweak our strategies as required, in terms of both revenue management and the business overall.
Flexibility is also going to be key in continuing and building on the confidence that our customers have in us, by offering them the chance to change their plans when needed and move their bookings to whenever they're prepared to travel again.
Q: How does the COVID-19 pandemic compare to other crises the industry has endured in the past, such as the 2008/2009 financial crash, and what strategies did you use then that may be applicable now?
A: It's very hard to compare what we're going through today to any of the other downturns that we've experienced in our professional lives. I think one of the major differences is that during COVID-19 many of our hotels closed completely and so we're now having to start all over again. With previous crises, we may have had decreased occupancy levels, but we never got to the stage where we closed such a large proportion of our hotels.
During the other downturns, one thing that was successful in helping us come out the other side was innovation. And it will be the same with the current crisis; it'll be about how we accommodate this new reality of life. A continued focus on the guests and personalization as we strive to get through this and create relationships with our clients is going to be critical over the next few months.
Technology will also be a key tool for us to understand what we're going through and how we can evolve. Working with partners such as Duetto and other key technology providers gives us the opportunity to utilize data and help us with our decision-making. This will help us recover much quicker.
Q: What are your operational plans and how are you adapting to the 'new normal'?
A: Very few growth companies like ours have an opportunity to take a step back during a time like this and look at what we can accomplish. We've really tried to look at our structure and ask how the synergies we create between sales, revenue management, marketing, finance and operations can come out of this stronger and work more as one team. Of course we've always had that goal in mind, but we never really got to sit back and discuss it in depth and understand where the opportunities lie within those disciplines, until now.
Also, in terms of data and reporting, another opportunity we've had is to really evaluate which reports and data points we maybe are not looking at and look at how we can encompass them into our new day-to-day operations to ensure we're all looking at the right reports and data. This will allow us to make the most informed decisions that are going to be even more important than before, when there was excessive demand for hotels and we didn't have to get as granular as we will going forward.
Looking at all of our processes, our culture and the way we welcome our associates back and engage with them in new and different ways, ways that really celebrate what Graduate has to offer and the unique approach to hospitality that we have, is something that we're really excited to roll out and make part of our new normal going forward.
Back to Library