Patrick Bosworth hasn't worked in a casino office in eight years, but that doesn't mean he hasn't kept his finger on the pulse of the industry.
Eight years ago, Bosworth left a job at Wynn Resorts on the Las Vegas Strip with colleague Marco Benvenuti to launch what eventually became Duetto, a solution to what he couldn't manage to make happen at Wynn: uniting key departments on the same sets of data for the most optimal business decisions.
As Bosworth recently announced he's been appointed executive chairman at Duetto, and ahead of the industry's largest event, the Global Gaming Expo, we caught up with him to get his take on the current and future state of the casino industry.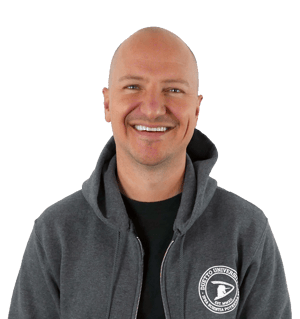 Q: What are the biggest challenges facing the gaming industry?
A: Casinos are in an existential crisis. They're having trouble enticing younger generations to gamble, and gaming spend per trip in casino destinations is declining. It's a reason why ancillary spend has become so important to operators, because they need to drive and capture revenue away from the gaming floor.
Other challenges the industry faces are, of course, more casino licenses being distributed across the globe, meaning more competition for the gaming dollar. At the same time, casinos are struggling to adopt modern technology to make more data-driven decisions.
All of this means casino marketing teams are under a tremendous amount of pressure.
Q: What are casinos' biggest opportunities?
A: Casinos have more data available to help them make decisions than ever before. Best practices are being developed for getting the right people in the door, such as better demand forecasts, more flexible reinvestment strategies and easier booking processes for their most loyal customers.
New analytics are helping casinos yield reinvestment rates based on the right criteria, such as discounted cash rates vs comped cash rates, which helps revenue teams upsell guests who would normally get a comped rate into potentially a suite.
Casinos are getting more successful at driving not just rooms revenue, but total cash spend.
Q: What does the future of casino RM look like?
A: Holistically, casino operators will do a better job putting data and revenue decisions at the center of operations and using analytics to drive strategies from there, including marketing, player development and labor management.
One example: Today, nearly 100% of casino loyalty bookings come via phone to a call center. Until recently, the call center or front desk agent would have to call "Johnny Host," who would have a piece of paper to know what rate to quote. At Wynn, we'd swap that piece of paper out three times a day.
Duetto is helping casinos move to a more online environment by accessing room inventory and player profile information to determine the right rate for that player's individual worth.
Q: How will revenue technology ultimately benefit a casino operator?
A: As I referenced before, booking comp rooms and loyalty rates online will greatly improve the guest experience with self-service. Meanwhile, it helps operators reduce call center costs.
Modern technology also enables a more flexible approach to your revenue strategy. It affords you the ability to automatically flex reinvestment percentages by casino segment instead of a one-size-fits-all approach.
In the end, your revenue technology should serve as a data repository that provides accurate real-time information and enables faster decision-making.