Hotel group and shared accommodation provider builds out smart and agile tech infrastructure in response to COVID-19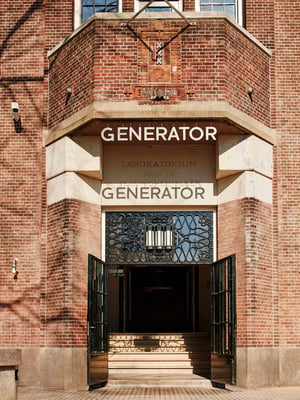 San Francisco, October 6, 2020 — Generator & Freehand Hotels, two of the world's leading providers of design-led shared accommodation, has partnered with Duetto, hospitality's innovative software as a service provider of revenue strategy solutions, to maximize on revenue opportunities as it streamlines operations.
Generator & Freehand Hotels operate a portfolio of 19 properties, offering stylish accommodation in popular destinations such as Amsterdam, Paris, New York and Miami.
The company has moved its entire portfolio of boutique hotels and hostels onto Duetto, following a rapid integration that went from contract to go-live in only six weeks.
This swift integration was made possible due to the market-leading partnership between Duetto and cloud-based property management system Mews. Together, the two SaaS brands created a customer-led data provisioning process, with exceptional data granularity and a data validation toolkit that accelerated the whole process.
Optimized pricing, efficient forecasting, and reporting were the main requisites Generator and Freehand Hotels was looking for in a revenue strategy platform.
"We had been with an existing pricing tool for the last 18 months and we were looking to move to a revenue strategy platform. There was a clear difference between what we had and what Duetto provides. The analytics and reporting in Duetto are impressive and will add a new dimension to our revenue management capabilities in the future," said Edward Pinchard, Chief Commercial Officer, Generator & Freehand Hotels.
Generator & Freehand Hotels is now optimizing every booking with Duetto's GameChanger pricing application and benefiting from increased efficiencies by using ScoreBoard for reporting and forecasting.
"Generator and Freehand are very forward-looking brands that are intent on pulling out of the COVID-19 pandemic stronger and better equipped technologically to face the 'new normal'. The team had quickly evaluated the situation and realized they needed more from their tech stack, and we are extremely proud they chose Duetto," said David Woolenberg, CEO, Duetto.
"Integrating with new solutions is something that many hoteliers dread, because they think it will take months and cost lots. But it doesn't have to be that way. Through the Mews Marketplace, Generator can easily connect to hundreds of hospitality tech solutions, of which Duetto is one of the real standouts, and push their business forward," said Matt Welle, CEO, Mews.
ABOUT GENERATOR HOSTELS & FREEHAND HOTELS
Named by Fast Company in the top 50 Most Innovative Global Companies, Generator has earnt its popularity through its blend of high design, budget-friendly room offerings, and experience-led social environments. Freehand Hotels joined the portfolio in 2019 strengthening the Group's presence in the USA.
All 19 Generator and Freehand properties include a range of room types from shared to private bedrooms, as well as chill-out areas, bars, cafes and a variety of spaces available for private hire – from street facing or basement exhibition spaces to penthouse suites and rooftop terraces. As pioneers of affordable luxury and masters of the social experience, the successful concept begins with the award-winning interior design and continues with the locally inspired, carefully curated events, concluding with a guaranteed great night's sleep.
ABOUT DUETTO
Duetto delivers a suite of cloud applications to simplify hospitality revenue decisions and allow hoteliers to work smarter, increasing organizational efficiency, revenue, and profitability. The unique combination of hospitality experience and technology leadership drives Duetto to look for innovative solutions to industry challenges. The software as a service platform allows hotels and casino resorts to leverage real-time dynamic data sources and actionable insights into pricing and demand across the enterprise. More than 4,000 hotel and casino resort properties in more than 60 countries have partnered to use Duetto's applications, which include GameChanger for pricing, ScoreBoard for intelligent reporting and BlockBuster for contracted-business optimization. Duetto is backed by investors Warburg Pincus, Icon Ventures, Accel Partners, Battery Ventures and Spectrum 28. For more information, please visit https://www.duettocloud.com/.
ABOUT MEWS
Founded by ex-hoteliers, Mews is an innovative, highly flexible, cloud-based solution to manage and enable hotels, hostels, apartments and more. It acts as a central nervous system for properties of any size – from big chains to small independents – with a number of powerful capabilities including space management (PMS), booking engine, housekeeping app, concierge app, reception kiosk, and online check-in. Users benefit from an intuitive, modern interface, and a truly open API that allows hoteliers to easily plug in their favourite apps, tools and services from a marketplace of 400+ integrations.
Mews serves over 1,700 properties across more than 60 countries, with offices around the world. At the 2020 HotelTechAwards, Mews was voted Best PMS by industry peers, and is widely recognized as an industry leader in customer service and tech innovation.