Hospitality tech firm appoints experienced SaaS executive to lead its Customer Success team.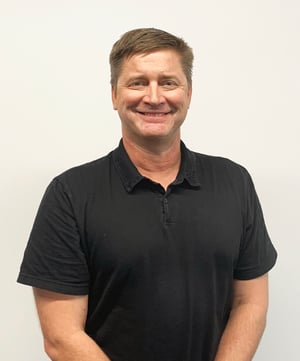 San Francisco, 20 May, 2019 — Duetto, hospitality's innovative provider of cloud-based revenue management applications, has appointed Carl Lytikainen as Senior VP of Customer Success.
Carl brings to the role more than 20 years of experience serving customers in a wide array of vertical industries, from government, retail and financial services, to education, health and wellness.
He is a software industry veteran with wide-ranging experience in software implementation, customer support, technical support and service delivery. Prior to joining Duetto, he led Customer Services teams for cloud-based business management software provider Mindbody Inc, and for Dell Software, where he launched a knowledge-centered support program that empowered customers with self-service options.
"We are thrilled to welcome Carl to the Duetto family. His breadth of experience has already brought a new dimension to Customer Success, helping elevate our engagement with our hoteliers around the globe," said Patrick Bosworth, CEO of Duetto.
"Duetto is an innovator with laser focus on a singular vertical market. I am thrilled to have joined such a talented, committed, collaborative and thoughtful team committed to our customers and the hospitality industry," Lytikainen said.
The Customer Success team at Duetto is made up of experienced revenue managers and strategists. The team handles the customer onboarding process through successful adoption and ongoing engagement, guiding partners to elevated revenue strategy results.
ABOUT DUETTO
Duetto provides a suite of cloud applications to simplify hospitality revenue decisions and allow hoteliers to work smarter, increasing organizational efficiency, revenue and profitability. The unique combination of hospitality experience and technology leadership drives Duetto to look for innovative solutions to industry challenges. The SaaS platform allows hotels and casinos to leverage dynamic data sources and actionable insights into pricing and demand across the enterprise. More than 3,000 hotel and casino properties in more than 60 countries have partnered to use Duetto's applications, which include GameChanger for pricing, ScoreBoard for intelligent reporting and BlockBuster for contracted-business optimization.
For more information, visit http://duettocloud.com.