To celebrate Women's History Month and International Women's Day 2020, we are celebrating some of the great female talent we are lucky to have here at Duetto.
Built on equality and diversity, Duetto is proud to have a 50/50 split of male/female staff. We believe that by cultivating a team with diverse backgrounds, perspectives, and experiences, we will continue to lead the industry with our cutting-edge platform-based hospitality technology.
Here, we talk to Debra Stock Wolman, Group Vice President, Americas, about the women who have inspired here, what she loves most about being part of Team Duetto, and what advice she has for the next generation of female leaders.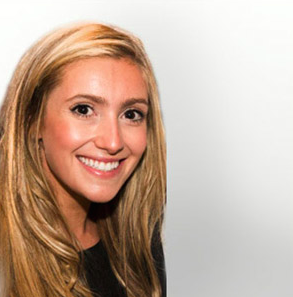 Who was the most influential female in your life?
My mother. She taught me to be tough but open minded. To speak my mind but admit when I'm wrong.
Which woman from history most resonates with you?
RBG (Justice Ruth Bader Ginsburg). She is an incredible role model for all women. I even bought my two- year-old daughter an RBG doll and book!
What did you want to be when you were a girl? And how did that change as you grew up?
When I was a very little girl I wanted to be Julia Child and have my own cooking show on TV. Although I was never a very good chef, it was her confidence and success that were inspiring to me. She wasn't a supermodel or an actress, but a real woman teaching the American public how to cook French cuisine before the Food Network existed. Of course, as I grew up and realized I was a terrible cook, I wanted to work in an industry that brought the same feeling of warmth and culture that Julia Child brought to the air. I ended up choosing to study hospitality for exactly that reason, to work in an industry that provides memorable experiences across the world and across so many different cultures.
What do you most love about your current role at Duetto?
What I love most about my job is getting to meet so many innovative hoteliers and learning about their businesses. As Group Vice President of the Americas I have the privilege of leading a consultative sales team across North America, Canada, Mexico and Latin America. We work with hospitality leaders across the region who are all dealing with different challenges and help implement their unique strategies into our application to create additional value and ultimately increase revenue. The results we bring to hoteliers is significant and being a part of a company who makes this type of impact is very fulfilling.
How did you come to join Duetto?
I was introduced to Patrick Bosworth, one of the co-founders of Duetto, through some mutual industry friends about six years ago when I was working at Expedia. I wasn't interested at first but when I heard about Open Pricing and how finally technology in the revenue management world was evolving (after years of no innovation) I couldn't resist learning more and ultimately joining the team.
What one piece of advice would you give to girls today considering their career options?
Find a culture that encourages feedback and idea generation. These are the types of businesses that will be successful and will foster your professional growth.
Want to join a team that sees talent not gender, and believes in rewarding on merit alone? Check out our Careers Page for our current openings.