Every so often, we're reminded that hotel companies have a lot in common with the airlines, and United CEO Oscar Munoz made that clear, candidly laying out just how hard it is to modernize technology across an entire industry.
"It's a little bit like using an eight-track tape player base as your infrastructure, trying to communicate with an iPhone," he said, according to a recent story by Skift. "The work that has to be done to connect those things is involved, costly and not always entirely reliable. [It's also] fraught with potential human error."
I have argued similarly that the hotel industry is facing an inflection point with no quick fix.
Like the airlines, major hotel companies are trying to integrate old legacy systems they built inhouse years ago with state-of-the-art technologies developed today.
The on-premise hardware hotels have used for decades — and even what sometimes constitutes "cloud" software in this industry — don't provide full functionality when blended with truly modern, multi-tenant cloud applications. No right-minded CTOs would design their companies' tech stacks the way they look today if they were starting from a blank canvas.
The complex and frail ecosystem we've created is the result of hotel companies' rapid growth. But until the industry can transition from quickly patching new platforms together to designing a cohesive setup, it can't innovate as fast as online travel agencies do to adjust to consumers' changing needs.
Related video: Should Hotels Buy or Build Technology?
Hotel Technology and Inefficient Complexity
To their credit, hotels are beginning to recognize that building their own proprietary systems is costly and inefficient.
Many technology vendors run their systems in the cloud, providing true software as a service. Hotels, finally, appear eager to move in this direction.
The 2017 Lodging Technology Study found that more than half of hotel IT executives plan to have one or more of several systems run in the cloud by 2018. The report, produced by Hospitality Technology and the UNLV Hotel College, said those platforms already include or would soon include a PMS, RMS, CRS or systems for loyalty or sales and catering.
But as recently as 2015, fewer than one-quarter of hotels were running any systems in a software-as-a-service environment. That's certainly changing now.
RELATED WEBINAR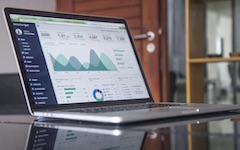 Predictive Analytics for the Hotel Industry
It also reflects a larger business trend, with bigger multinational companies jumping in to procure cloud solutions, something startups and medium-size businesses have done for much of the recent past. We could see some of the biggest hotel companies in the world spend hundreds of millions of dollars over the next decade migrating their technology to the cloud. Some of the biggest organizations in the financial sector and in health care have already begun this transition, providing an example for major hoteliers.
Yet, regardless of how many hotels — including the big brands — migrate to off-premise software and systems, saying their tech stack is "in the cloud" won't fix the problem if that architecture is poorly designed and closed off from other systems.
Integrations between systems will be crucial for any technology a hotel looks to adopt. A PMS must be able to share data seamlessly with an online booking engine, CRS, channel manager, and on and on.
Hotels need to learn to walk before they run, much less fly. The important first step in your hotel technology strategy is to conceive how you would want to build your IT architecture and have it all work in sync from the start. Getting to that point can't happen overnight, but it's important to have a plan to get there.
RELATED ARTICLES