Commanding a large share of the international business travel market, and with a fast growing leisure sector, hotels in Germany appear to be busier than ever.
According to the German National Tourist Board, Germany saw 80.8 million international overnight stays in 2016, with the country the second most popular destination for Europeans.
But are hotels seeing the high revenues to go along with their high occupancies?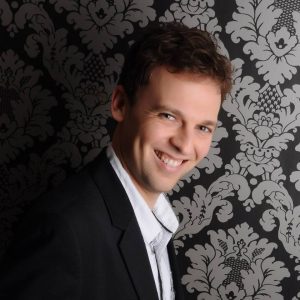 Deon Wagener, Customer Success Manager for Duetto, works closely with the German market. An experienced hotelier and on-property revenue manager, Wagener has helped a number of Germany's hotel brands get online with Open Pricing and Revenue Strategy, helping them achieve even more from the increased demand.
"2016 was a breakthrough year for Germany. ADR increased by nearly 4% year on year. All major cities saw increased performances, even cities outside of the top destinations. Pricing was the main driving factor in many cases due to the increase in demand. This enabled revenue managers to increase rates across all segments," Wagener says.
Here, Wagener talks about the change in attitudes to Revenue Strategy he has witnessed across Germany, distribution challenges currently faced by hoteliers in the country, and how, despite the German love of efficiency and digitisation, the needs of customers remain a central focus.
What changes have you seen to how clients approach Revenue Strategy in Germany?
Initially, the approach was very old fashioned and not all customers wanted to jump into the Open Pricing philosophy straight away. They wanted to first test and dip their toes in to see the effects. Today, all my customers in Germany have fully embraced Open Pricing.
In addition, I am happy to say that I can see even more great results coming in from hotels that are starting to yield not only on segments, but also on channels. This practice has taken a while to really take hold in Germany whereas in other markets, such as London and the rest of the UK, this practice is more established.
What are the main challenges your clients experience when adopting a more strategic approach to revenue management?
Often what is needed is a change in internal philosophy on what is revenue management, and how it can become a part of the hotel's culture, from the reception staff to waiting staff in the restaurant. Everyone has to adapt.
A number of new brands have entered the German market in recent years, including the UK's Premier Inn. How has this altered the market? And what are the challenges and opportunities faced by independent hotels as a result of this brand expansion?
Germany is one of the few countries where the big brands don't necessarily have a monopoly and as such there is still very much a great presence from smaller, independent and family run businesses, which thrive within Germany. The fact that more brands are coming into Germany only emphasises that Germany is a stable, growing and profitable market as a whole. Independents are still doing well, but with more competition, emphasis on technology becomes more important in order to have that competitive edge.
Digital innovation abounds in Germany. How are hotels using this to their advantage and what new technological advancements could we see?
Some of my customers have already invested in self check-in technology with great success. However, I am yet to see any robot-operated receptions; Germans are still very rooted to traditionalism as well.
The reason why some customers are reaping the benefits from the wave of digitisation is that they have still managed to focus on the actual "needs" of the customers – fast and seamless check-ins, for example.
However, it will be essential for any new innovations to be unified with existing systems, as that is often the biggest stumbling block.
What are the biggest distribution challenges facing hotels in Germany at present?
Firstly, mindsets need to change when it comes to negotiating corporate contracts, both internally at the hotel level and at the big corporations that request these rates. Dynamic corporate rates are the future and there will always be more benefits to all parties involved if this is implemented correctly.
Secondly, in order to be fully able to embrace new developments and to be able to get ahead in the game hotels will need to start taking more risks. Open Pricing was very new to all our customers in Germany and it took a while before it was completely adopted. However, once fully adopted our customers started seeing the benefits and haven't looked back since.
Finally, how do you see Revenue Strategy in Germany developing in the next five years?
I am very excited about the German market. Following 2016, 2017 is already looking to be a great year. Other factors having a positive impact is that the German market is seen as a stable one, especially as Europe and the UK start to negotiate their separation. Cities such as Frankfurt look set to do very well.
As such, looking ahead, my expectation is that city breaks will continue to do well and we will also see a drive in business outside of the major cities. I also forecast a surge in corporate business demand, which will naturally benefit hotels.
RELATED HOTEL REVENUE STRATEGY ARTICLES