Cori Oles, VP of Revenue Management for IMH Financial Corporation, has an extremely unique challenge in her role at the company. In addition to corporate responsibilities, she is tasked with overseeing just one property—the 64-room historic MacArthur Place Hotel & Spa in Sonoma, Calif.—a highly nuanced job that requires managing the hotel's 13 different room types and a dizzying array of rates, some as high as $1,500 per night.
But Oles, a 25-year hospitality industry veteran, is up to the task. A firm believer in the power of technology, she's been the driving force behind IMH's decision to work with Duetto, beginning in 2015 at the company's formerly owned L'Auberge de Sedona hotel in Sedona, Ariz. When IMH sold the property and used the proceeds to acquire MacArthur Place in 2017, Oles made sure to again implement Duetto in Sonoma, utilizing the system for her complex pricing and analytical needs.
Two years later, Oles is now looking ahead, focusing not just on current ADR, but also on what rates the hotel hopes to command in the future, in light of factors like renovations and evolving product concepts. Since implementing a revenue system she's been taking a data-driven approach to get there, utilizing all the intelligence she can muster to make the most effective decisions.
We recently caught up with Oles, who shared her perspectives on revenue management, reporting, hotel tech and the idiosyncrasies of running an iconic hotel: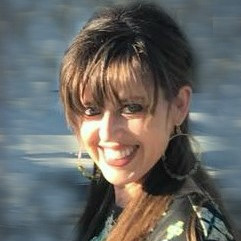 Q: You're probably looking at pace and pick-up, but what other metrics are your favorites?
A: I pull a lot of custom reports and schedules for distribution, because I really think that everybody has a different role; it takes a team to achieve the results, and the more you give people, the less they're going to look. Efficiency is key, so I customize for the audience. What I provide to the president is not necessarily what I'm providing to the sales team, or the front office, or the reservations team. Everybody gets their piece. It's not that I'm holding anything back, but I want to make sure that they have the most relevant and useful information for them.
Q: Who are some of the key stakeholders who you share information with?
A: We have investors. We have a board. We have the president of the company, who is in love with the hospitality world now, so he's constantly just devouring the information as I give it to him. But also, their perspective is much different, so it's giving them really quick snapshots of financial progress and pace toward budget. Pace toward forecast is really important. Forecast accuracy is huge. Being on top of that all of the time is incredibly important at that level.
Q: How do you identify those compressed days where you can really drive rate?
A: We start our strategy by looking at the historicals and the financial expectations from ownership, then do what we can to take those expectations and what we have to work with and lay that out on a day-by-day, segment-to-segment basis. You can do the best you can with what you know of the history, but you can't predict the future. So, it's really important that we understand the business and how we expect it to work. That's where the Duetto system is so helpful: to bring the red flags to our attention, rather than us searching for a needle in a haystack, looking for the thing that might be off.
Q: How do you identify who your competitors are, and how closely do you monitor them? Do they affect your pricing?
A: You have to be very careful about what you're looking at, so that the data is relevant to you. Your compset is never a stationary thing; you evolve through the life-cycle of your property, while your competitors all evolve through their own lifespan. So, you have to gauge the flow of that and know where you are, and where you're going. It is very important to pace that trajectory in how you can achieve those goals. You know where you want to be, but it's all about the path to getting there.
Q: Your hotel has 13 room types. How do you know that you're pricing types effectively and how much you can get for the premium rooms?
A: I spend a lot of time. I'm constantly pulling the room type report, looking at how much we are upselling, how much—hopefully never—we are downgrading, and my overall production by room type. And again, going back to compset: How do each of our room types compare to room types that our competitors offer? They may be running a $1,200 rate, but is that comparable to the room type that we have? Can we demand $1,200 for that room?
I really have to look at attributes, room type by room type. And seasonality is a huge impact as well, because there's great bandwidth between the $500 base rate and the $1,500 top-end premium rooms; I can't necessarily get $1,500 in January or December. So, you really have to be able to expand and contract dynamically, and do that to where I'm getting maximum market value for the room. A lot of it is about the perceived customer value. Your value shopper in December doesn't have the same buying decision as your premium buyer in high season.
Q: You seem quite tech-savvy. What's your take on the state of hospitality technology? What's lacking? What are we missing that you wish you had?
A: There's so much new technology that we're still learning to take advantage of. Sometimes, you put the cart before the horse and you want to move on to new things before you've actually mastered what you've got. So, I'm just excited to use what we have. There are a lot of new advancements coming through all the time, but it always takes time to learn them and feel confident that you're getting the best out of them. Too much, too fast can almost be more difficult, so I think a slow and steady pace wins the race.