No one in business likes uncertainty, and that's especially true for hotel revenue managers. They crave reliable data, forecasts and trend lines to understand what's ahead on both a macro and micro level and then act on it. Today, we're in an environment of contrasting, sometimes-contradictory information and data that is causing some RMs to scratch their heads in frustration.
There are significant disparities in some recently reported economic benchmarks — from jobs creation to international travel to corporate profits — that make it difficult to see where the future lies. As a result, revenue managers need to find innovative ways — including pricing strategies — to stand out from the competition in an increasingly uncertain competitive environment.
Official data and anecdotal trends show an era of mixed messages facing hotel operators. The number of jobs created in the U.S. in March (98,000) was the lowest in nearly a year, yet on the same day as that announcement a report from Career Builders revealed that 45% of U.S. companies plan to hire full-time, permanent employees in in the second quarter, up from 34% in the same quarter last year and the highest since 2007.
Many business executives, including those in the hotel industry, remain unsure how the U.S. and world economies will fare under President Donald Trump. They mostly welcome the promise of fewer business regulations and possible tax cuts, but they worry about the effects of some other plans and policies of the administration, namely the effect of possible travel bans to the U.S. will have on international visitation.
The hotel industry itself seems to be on the cusp of a change in direction. STR has reported 84 consecutive months of RevPAR growth, but those increases have slowed to a near crawl in recent months and seem headed toward negative territory. Concern over possible overbuilding of hotels in some markets also makes many in the industry nervous.
Best Western International CEO David Kong, speaking at last month's Hunter Hotel Conference, summarized the way many hotel owners, operators and executives feel about the current environment: "Having been in the hotel and travel business for more than 40 years, I can safely say that I have never seen change happen as fast, and at such magnitude, as over the last few years."
Change Means Opportunity in Hotel Revenue Strategy
While change is a challenge for some people, it's an opportunity for others, especially those willing to take calculated risks that might vault them past their competitors. It's during these times of uncertainty that success comes to those who innovate; those who don't will be left behind, perhaps never to recover.
RELATED ARTICLE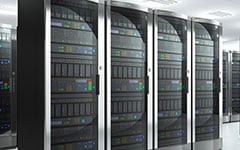 Hotel Technology: The Future Is Right Around The Corner
There are many examples of hotels and hotel companies that understand that now is the time to innovate or die. Many of them are experimenting with new service, facilities, pricing, marketing and operational initiatives they hope will enable them to separate from the pack.
Big brand companies like Marriott International and Hilton Hotels are putting resources and staffing to find the next big differentiator. Marriott operates an innovation lab in its Maryland headquarters and uses a property in downtown Charlotte as a beta test site for new ideas. Hilton believes robotics might be the next wave of the future in the hotel industry. It believes automating some hotel functions will give staff members more time to interact with guests.
Smaller chains and independent hotels might have an even better opportunity to seek advantage through innovation. Like many companies, Design Hotels, a German-based collective of 280-plus boutique hotels, believes personalization is what can separate itself from others in its market space. The group's new mission is to develop curated communities of guests, or getting the right guests to stay at the right hotels, such as marketing culinary-centric properties to foodies.
The Ellis Hotel in Atlanta segments and personalizes at the same time. Following a recent renovation, the hotel now offers themed floors catering to women, lovers of fresh air and pet owners. The woman's floor, for example, is accessible only by a room key, and each room provides a luxury goodie bag of cosmetics. In a nod to cohort personalization, the hotel sells rooms on the women's and fresh air floors for $20 or $40 above standard rates; rooms on the per floor command an $80 premium.
Other innovations large and small are underway by savvy hotel owners, operators and revenue managers. Most of these new directions involve personalization of guest experiences, an area in which revenue management can play a significant role. Creating amenities, facilities and experiences that cater to the individual likes and interests of guests create opportunities for rate plans that match guest interests and rate expectations. When presented with a hotel experience that touches them directly, guests are less likely to be sensitive to price.
The future for the global hotel industry is cloudy, something no one in the business can control. What owners, operators and RMs can control is how they approach coming changes. Adopting a mantra of "innovate or die" can insolate you from the bumpy road ahead.
RELATED ARTICLES