Like many other countries, Mexico's travel economy differs greatly depending on which region of the country you're discussing.
Regions like the Yucatan Peninsula bring in heavy leisure demand, while other markets such as Mexico City are more business focused.
An uptick in violence in some areas has hotels ramping up security and guests choosing to remain on grounds. In some urban areas, groups, meetings and business travel are being negatively affected by the headlines.
Across the board, however, Mexico as a destination is seeing an uptick in "bleisure" trips, or travelers combining business with holiday or vacation, according to Rico Louw, client account manager at STR.
With a close eye on hotel supply and demand in the region, Louw is well-positioned to shed insight on Mexico's travel trends. Here, Louw answers five questions about hotel Revenue Strategy in Mexico markets.
Q: Is RevPAR in Mexico typically driven by ADR or occupancy?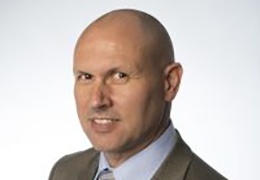 Louw: Currently, it is driven by ADR. This is a trend that we are seeing not only in Mexico, but in the U.S as well. Occupancy is hindered by new inventory coming online, but maintaining rate growth is allowing hoteliers to RevPAR. When looking at longer periods of performance in Mexico, we see a great deal of alignment with the U.S. economy.
Q: What segment of hotels in Mexico would you say have the best opportunity to drive rate?
Louw: Flights are becoming more expensive in Mexico and the Caribbean as well. So, we believe that the destination locations are able to drive rate, because it's an attractive spend for the traveler, who currently has money to spend. The full-service hotels look to be better positioned to drive rate.
Q: Is drug/gang violence affecting hotel demand in all regions or some worse than others?
Louw: There has been advisory and restrictions on where you can and should travel. There's a mix of travelers to these locations, so it's better to look where the alerts exist and which could be affecting travel in some way.
Q: In general, what does Mexico's supply pipeline look like?
Louw: The hotel pipeline in Mexico is growing at a strong rate. The country has 396,288 rooms in its current inventory. As of May 2018, Mexico reported 12,774 rooms in construction, which means that supply is projected to grow 3.2% over the next 18 months. When looking at select markets, the Yucatan Peninsula has the most rooms in construction (5,054 rooms), which are mostly resorts and full-service properties.
Q: How does the demand for all-inclusives tend to look as compared to traditional hotel stays in Mexico?
Louw: Seasonality plays a big role in the difference between these two different hotel stays. Occupancy is a good comparable number, but the ADR and RevPAR numbers can be a little bit skewed. When looking at full-year data, Mexico hotels experienced a 0.3% increase in occupancy, while in April 2018, occupancy dropped 0.4% compared with April 2017. Mexico's all-inclusive hotels experienced a 1.0% increase in occupancy in 2017 and a 1.3% increase in April 2018 compared with April 2017.