While it was all in good fun, a recent webinar presented by EyeforTravel on the current state of hotel loyalty pitted hotel brand programs vs. OTA programs and brought out some subtle jabs by each side.
In one case, Noah Brodsky, Senior VP of Worldwide Loyalty and Engagement for Wyndham Hotels, told a comical story about his father's recent trip to Arizona.
The elder Mr. Brodsky was encouraged by his son to book a Wyndham hotel directly with the property or brand website. But later, when Noah went to alert the hotel of his father's arrival, the reservation wasn't on the books. And when he asked his father for the confirmation email, sure enough Mr. Brodsky had unknowingly booked with Hotels.com instead.
"He said, 'I Googled the hotel and this came up, so I booked it,'" Noah said. "This is one of many examples of guests really not understanding. It's a real challenge at the front desk and we get it every day, all day."
"We're happy to have your dad as a customer," jabbed Jay Fleugel, Head of Product for Expedia. "The flipside happens too. Folks that thought they shopped through us don't care that they really didn't, they just want their service issue taken care of."
It's an all-too-common problem for the industry, and only part of the problem is user error. Another part is that hotel technologies are difficult and costly to integrate. But perhaps the biggest part of the problem is that partners are often resistant to share data and information, either because they want to "own" the guest data or they don't want to cross any privacy issues.
As such, it appears Wyndham and Expedia – at least according to their comments on an EyeforTravel webinar titled "Points are Not the Point Anymore" – are going in different directions in their attempts to boost guest loyalty. While Wyndham is tackling online loyalty with a "Buy 10 Nights, Get 1 Free" program and offline loyalty with improved service, Expedia is focusing attention on improving employees' ability to solve customer service issues, which Fluegel says will lead to satisfied and return bookers.
What's the Point to Points Programs?
Wyndham's newest direction surrounding loyalty is an attempt to overhaul the company's relationship with its guests. To start, executives looked at airlines and talked to consumers about what they wanted to see in a loyalty program.
RELATED ARTICLE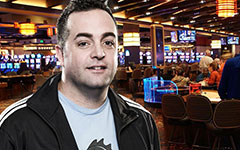 Benvenuti: It's All About The Algorithm
"Overwhelmingly our customers want obtainable free nights," he said. "Loyalty programs have gotten so confusing. You have no idea what you're going to earn or what you need to redeem them."
For Wyndham Rewards members, 15,000 points get you a free night with "no blackouts, no changes – if there's a room available you can get it for 15,000 points, no matter what the rates is," Brodsky said. "Redemptions have gone up significantly and that's been really important."
But while loyalty punch cards might work for road warriors – who make up much of Wyndham's demographic – they certainly aren't one size fits all. Luxury and independent loyalty programs need to be much more personalized.
How Can a Distributor Engender Loyalty?
At Expedia, where each brand has its own tailored loyalty experience, the focus lies on customer care.
"We assume people who are coming to customers service are already stressed," Fluegel said. "So we look at how we can take steps out of the process, maybe by not making them pick up the phone or by having reps do things offline and get back to the customer.
"These are all things you can control and help build customer loyalty."
Some of the steps Expedia has taken to reduce friction in customer service:
Developed a multi-channel approach where customer service reps will react in the same manner regardless of which channel a complaint comes in.
Redesigned the "Contact Us" web page to include options for Facebook Messenger and direct messages on Twitter.
Improved caller identification so staff can recognize customers before they answer.
Developed a database of customer handles that have contacted Expedia through any of the social media channels.
Allowed members to sign up and sign in using their Facebook account information.
Training Supplements Technology
For hotels, having a PMS connected to a CRS are key components to a loyalty program, and a CRM will help you organize and track guest preferences, and an RMS will open the door to personalized pricing.
But Brodsky said far more important is training – ensuring employees understand the program and its perks, and then understanding how to engage with the consumer. "The digital side we want to get right, but we're also focused on delivering excellent customer service every day," he said.
Good service is the table stakes, Fluegel said.
"Programs can be really rich, and that's where hotel companies can really differentiate themselves from OTA partners," he said. "A dirty room or bad experience has to be resolved. True loyalty is the difference between 'I'm done with you forever' and 'I'll give you another shot.'"
RELATED ARTICLES: