The hotel industry, both in North America and worldwide, has been riding a long winning streak, with increasing occupancies, revenues and profits. And while the performance has been good for bottom lines, one area of concern has been alarming increases in some cost centers, especially commissions paid to third-party distribution platforms.
According to the CBRE Trends in the Hotel Industry report, commission expenses paid by hotels rose nearly 7% last year. And as the firm prepares its 2018 report, the trend appears to be continuing, says Robert Mandelbaum, director of research information services for CBRE Hotels' Americas Research.
We caught up with Mandelbaum recently to discuss the outlook for industry profit-and-loss statements during this year and beyond, with an emphasis on two areas: commissions and labor: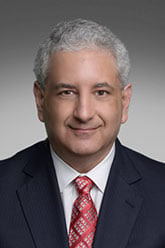 The last Trends report revealed revenues are slowing but showed hotels with solid controls on expenses. What are you seeing in the preliminary findings of the new study?
If you look at profit margins over the long term, they don't really vary much, which is indicative of the fact that during tough times expenses are controlled. We're somewhat surprised that despite the slowdown in revenue growth, hoteliers are still able to achieve gains on the bottom line. As Mark Woodworth (of CBRE Hotels) likes to say, hotels tend to manage to the margin: 'I've got to achieve this 35% profit margin; that means my revenues are less so I've got to cut my expenses.' Conversely, as John Fox of our New York office says, 'If you give a hotel manager a dollar he'll find a way to spend it.'
Last year rooms commissions rose about 7%. Is that continuing or are hotels gaining control of their commissions structures?
Early on, it seems to be rising at a faster rate than rooms revenue. These commissions are in the rooms department, not the marketing department. It still seems to be growing at a pace greater than the rooms revenue is growing, and that is alarming.
Editor's note: For CBRE's study, rooms commissions include fees paid to travel agents, OTAs and other intermediaries, while marketing department costs include franchise fees, loyalty club fees and credit card commissions.
Are marketing costs also continuing to increase?
In the marketing category, a large component of it — at least half of it — is the franchise-related costs, which we have seen going up. For a while, it was the frequent-guest component of the franchise fees that was rising at the fastest pace. Also, labor in the marketing department is tough to control. That's going up at roughly the same pace as all other labor — 2% to 3%. There isn't a lot of automation in sales and marketing. Maybe the profile of the person has changed. It's more of a revenue manager now than a cold-call, knock-on-the-door person.
Where we have seen efficiencies — and this is where automation has certainly helped — is in that big bucket of other expenses. Things like selling through the website; advertising costs are much more efficient through the internet than with billboards, magazine ads, TV ads; etc.
In last year's Trends report, labor costs were up nearly 3%. Do you see a similar trend this time around, especially with the labor market getting tighter?
We're now seeing the benefits side tending to be more under control, but there is still a lot of upward pressure on the salary and wage side. I've got to commend management for keeping costs under control, despite the fact we're seeing wage growth between 3.5% and 4%. Looking at some of the statements coming in, the increase in labor costs is around 2% to 3%. It's a continuation of a couple of things: some reductions in hours; changes in the services offered at hotels, most particularly in the food and beverage area; guest policies (If you're a frequent guest member some hotels cut $5 a night off the your room rate if they don't make up a guest's bed everyday). Because of the current political climate, some of the mandated regulations are less of a future risk than they were two, three years ago.
What is the role of automation in controlling costs?
A large part of the hotel product is still that personal service and human interaction, so there are limits to which the front of the house can be automated. But there is a generation of travelers now that potentially doesn't know any better and lives in a world in which other industries and retail experiences are all automated. If the rest of your life lacks human contact, then maybe it's not as important in a hotel, which is one way hotels might be able to differentiate themselves in the future.
In the back of the house in areas like accounting and reservations, automation can exist. On the front side, there are maid bots and remote check-in. I remember when they first rolled out Homewood Suites, you could call ahead you could enable your credit card to be your room key and you could go right to the room. Now that's happening with your iPhone, which saves some front-desk check-in.
What are the biggest challenges facing hotels from a profit and loss point of view?
First and foremost, it is still labor. And then there is the double-edged sword of everything that is commission based: distribution, credit cards, management fees, franchise fees. All are tied as a percentage of revenue, and we're in an environment now where revenues are growing and those commissions are going up. But it is alarming when they are going up at a greater pace than the revenue. Things like agency commissions are going up at 6% when rooms revenues are only going up 2%. This is where attention needs to be paid and contracts need to be observed. If my revenue is growing at 2% but my revenue-based fees are growing at 3% or 4% I'd want to look at that.
RELATED HOTEL REVENUE STRATEGY ARTICLES