Hotels could boost performance simply by using text from online customer review sites such as TripAdvisor, new research from King's Business School has found. By reviewing the language used in reviews and consumer-generated content, hotels can find a wealth of information to help identify and then target their consumers.
The team from King's Business School, part of King's College London, analysed a big data set of more than 250,000 online reviews for more than 25,000 hotels in 16 countries. The study found there were 19 controllable factors vital for hotels to manage in their interactions with visitors. These included checking in and out, communication, comfort, room experience and accommodating pets.
Different factors were important for different star ratings, with five-star guests more concerned with comfort, while room experience and communication were basic requirements at a one-star level.
However, Professor Stuart Barnes, who led the research, found that many hotels were missing key marketing messages, therefore missing the opportunity to target the ideal customer. "Hotels need to position themselves carefully," he said.
We caught up with Barnes to find out more about the study's results, the importance of understanding guest demographics and the role price pays in guest satisfaction.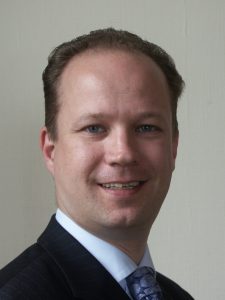 How important is it for hotels to understand the demographics of their guests?
Our research suggests that this is extremely important. Different types of guests place different levels of importance on different aspects of the service. For example, men tend to be more sensitive to price, while women care more about the bathroom. Older customers care about comfort, while younger customers tend to focus more on functional aspects.
You've identified just how important consumer-generated content is to identifying consumer wants and trends. How can hotels now use this in their marketing activities?
Hotels need to identify the target groups of customers and enhance the appropriate dimensions in order to improve satisfaction and increase demand via their marketing mix. For example, special discounts could be offered for single male customers during off-peak periods. The comfort of luxury accommodation could be promoted for older customers.
Is there a direct correlation between customer satisfaction and becoming a repeat guest at a hotel?
We did not measure this directly in this piece of research. Previous research has found mixed results regarding the consumer satisfaction construct and its relationship with repeat visits. We have found in our research that visitor memory is much more important, and this tends to be driven by both positive and negative experiences.
How important is price to consumer satisfaction?
Our analysis found that this is not the most important topic extracted from reviews. When we examined the relationship between TripAdvisor ratings and overall satisfaction, value for money was the least important factor, after room experience, service quality, cleanliness and location.
How can hotels leverage this in their Revenue Strategy? Can online customer reviews be used to predict increased demand, for example?
Yes, this is possible using topic modelling combined with sentiment analysis. This can enable hotels to identify the positive and negative feelings about particular dimensions such as Room Experience, which in turn drive occupancy and RevPAR.
How can consumer-generated content be used to help identify submarkets or guest segments?
If a review can be associated with individual characteristics, such as age, gender, etc., then it can be used to slice the results of text mining to identify the importance of different topics to different segments. Thus, individual segments can be identified by topic and visitor characteristics.
How can hotels themselves better analyse and understand their customer reviews?
Hotels should actively collect online reviews using web crawler technology and analyse them using techniques such as text mining and sentiment analysis. This can help to identify the key issues from the voice of the customer and how their customers feel about these issues.
RELATED HOTEL REVENUE STRATEGY ARTICLES